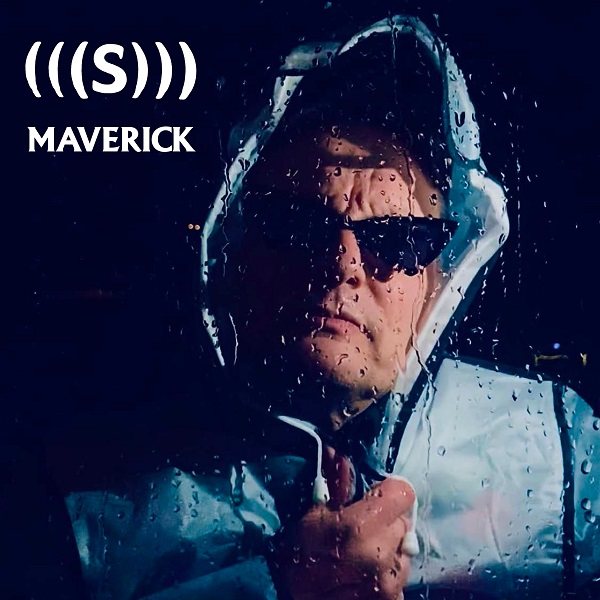 Following his captivating album The World Of (((S))), featured earlier this year, Copenhagen-based artist (((S)))) unveils further post-punk and rock-driven haunts throughout Maverick, his latest album.
Launching with 2009 debut "Ghost," the anonymous solo artist marks his seventh release with Maverick. The album's opener stirs from the get-go. "Big Black Beautiful Bird" descends from atmospheric guitars into a bass-fronted pulse during the verses, escalating into a satiating title-referencing chorus with brooding guitars. Per the artist, the track is "about reinventing yourself either after a certain point in your artistic life or maybe just each morning, when you get out of bed."
Following, "Nighttrain to Nowhere" is particularly embracing of the post-punk soundscape. The hypnotic rhythms and murky vocals compel during the verses with a darkening post-punk tint, traversing thereafter into a chorus with some added enthusiasm. The chorus' twangier guitars and expressive vocals conjure a melodic pull more in the vein of The Stone Roses.
Maverick consumes throughout with a steadily consuming rock sound, touching on post-punk, power-pop, and alternative. From the suavely enveloping rockers like "Ballet of the Wolves" to the brooding post-punk haunts of "Dreams Die, You Don't," Maverick is another successful album from (((S)))), chock full of intrigue and rock-laden atmosphere.
Stream the album:
—
"Big Black Beautiful Bird" and other tracks featured this month can be streamed on the updating Obscure Sound's 'Best of October 2022' Spotify playlist.