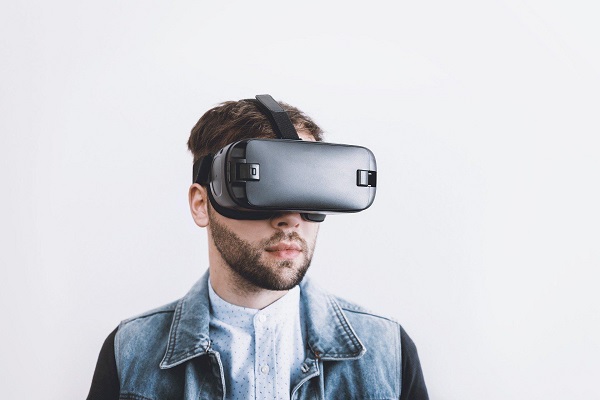 Sound effects are essential to the branding of video games. Game audio helps gaming software to create adequate tension, emotion, and immersion in the game designs.
However, the past game sound effects influence the sound impact of modern video games. The role of sound effects in video games is to influence people to engage in the platform.
The new chapter of modern video games brings traces of advanced milestones that increase the value of a game. Current concepts introduce a more significant aspect of building user and gaming industry relationships in a positive light.
Sound effects provide players feedback and immerse them inside the virtual world. Feeding them a new set of entertaining experiences becomes the key ingredient to the success of game awareness.
Without sound, video games aren't saleable enough to its target consumers. It won't buy players' interest even if it contains the most high-quality graphics. However, it depends on the game type because some games are marketable without a lot of audio. 
The sound effects in a game add warmth and familiarity to those players who visit a gaming site. Although many current gamers dwell on 3D and hyper-realistic games, they still prioritize games with engaging sound effects.
Moreover, combining sound effects and virtual experience create a successful interaction with its user.
Games Sound Effects: Its Purpose
Audio effects have been part of the growth of video game engagement. It adds up optimal gaming experience for its user; without the sense of sound effects in the game, players' interest decreases. 
In the absence of sounds, gamers cannot receive the gaming experience they deserve. Sound effects set the gaming environment for its users. Whether silly sounds, it forms an appropriate mood that puts everything in the game. 
In addition to its purpose, it adds a realistic notion even if you are playing it online. You can connect to the game like you are inside its platform. Also, sounds serve clues to the game that the user is almost on the result.
Furthermore, the game becomes more valuable in the marketplace because of the fun and realistic environment it provides to its consumer using sound effects.
Why Games Should Have Sounds
Of course, it's more fun to play video games when there are sounds. It creates an exciting atmosphere that increases the engagement of its players. 
Sound tells cues and stories in the game, even if you only hear beats. Video games with great sound backgrounds have plenty of engagement and loyal players. 
It Creates Realistic Experience
Video games are the alternative entertainment that provides a thrilling experience to those individuals who prefer playing at home. Each game has unique sound designs; it serves as the distinction between video games. 
However, some popular video games, such as LeoVegas Blackjack, can provide a realistic experience without sound effects. It is because their graphic and game setting is enough for its user to understand and enjoy the game. 
Moreover, video games today not only capture and display different graphic arts but also options of sound effects. 
Keep You Engage
Sound effects from your favorite video games break boredom while playing them. Even if you play it a million times, you keep engaging in the game due to its fantastic sound. 
It is why gaming software strictly plans the sound they put to each game they produce. They match the theme and sound of the game to create worth-playing games. 
Creates Wonderful Experience
Of course, the gaming experience is essential in every gaming system. The exigence that your users gain from visiting your games concludes the success of your platform. 
If your players are unsatisfied with the games you provide, they won't return, and vice versa. Planning the sound effects that a game should have that trigger a wonderful experience for the users. 
Not only will they benefit from your games, but they will also encourage growth in your business. Moreover, if you're a gaming provider, make sure that you purchase games that allow your user to enjoy its sound while playing. 
Conclusion
Sounds have become an essential part of any game in the market. The gaming industry has used it since the very first existence of their game.
A combination of soundtrack and gaming graphics perfectly align the prospects of a game. Even if the audio effects in video games are loud and exciting, they still set the users' mood. 
Some games provide dialogues online to make the game engaging. They create music and effects that match the character's emotions in the game. 
Today's most popular games in the market are showcasing games that attract their audience through sound effects. Even if these layers haven't tried the game, their engagement rate is high due to the engaging sounds they hear. 
Moreover, even when choosing a game, you would prefer a game setting with loud sound and clear graphics. Lastly, players won't visit or download a game without effects and engagement.