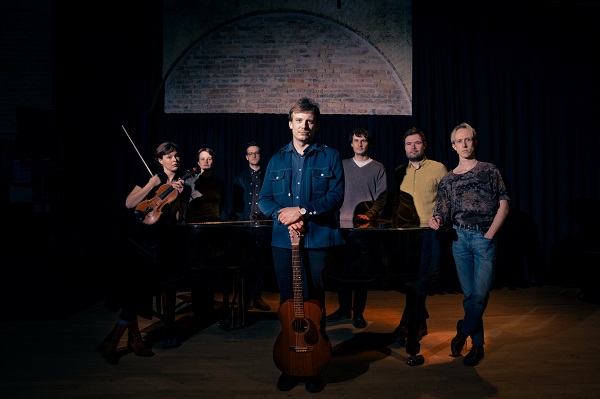 Copenhagen-based seven-piece Quiet Sonia mesmerize throughout their new EP, All Black Horses Came Thundering. Songwriter and guitarist Nikolaj Bruus leads a riveting sound, one with a tendency for steadily evolving songs that swell from quaint beauty into effervescent heights, within flourishes of folk, chamber-pop, and rock.
Opener "And yet It Speaks" casts a feeling of perpetual momentum with the leading guitar twangs, easing in and out. An eventual culmination of gentle piano and strings sends chills, reaching a state of striking vibrancy around the mid-point and into a thunderously gorgeous conclusion, resembling sun peaking through the clouds after a steady rainfall.
Following, "Fragments" compels with a similarly inviting guitar-based beginning, this time leading into a comforting and gravelly vocal tone with shades of Nick Cave. As the more string-focused majesty of "In My Arms Many Flowers" closes this stellar EP in satiating form, the powerful songwriting and musicianship on display from Quiet Sonia is again fully apparent.
The release follows up the Wild and Bitter Fruits EP, whose elaborate intricacies contrast with the one-take, live-recording spontaneity of this EP.
Stream the EP:
—
"And yet It Speaks" and other tracks featured this month can be streamed on the updating Obscure Sound's 'Best of November 2022' Spotify playlist.