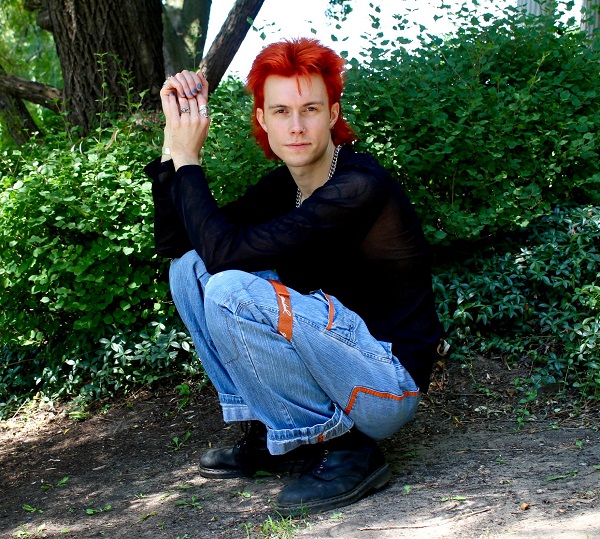 Chicago-based artist Luke Frees wows with the track "Most Of The Time," showing a resonating folk sound with striking strings. Frees, who is presently releasing a single and B-side each month, balances an intimate acoustics/piano folk arsenal with rousing string-laden expansion. Hints of R.E.M. and The National linger, aesthetically.
Initial lyrics speak of "heated reactions," and contemplations over "who's in the wrong and the right." Corwin Zekley's chilling violin playing sends chills as lyrics depict a relationship that's steadily falling apart, punctuated by the title-referencing refrain amidst the weeping strings and frolicking piano. Subsequent verses masterfully depict sense of isolation, wandering the streets while reminiscing of better days — "the pictures are vivid, but I wish I committed."
The powerful lyrical sentiments converge with a strong, melodic fusing of guitars and strings, for another success from Frees, who first caught our ears with the track "She's A Chameleon" last year.
Frees elaborates on the track:
"'Most Of The Time' is about the worst part of a breakup: when you realize all the memories, all the inside jokes, all the lights-out-in-bed conversations, are going to fade away over time. And it's about how, in those first few months after a breakup, you try your hardest to NOT let them go, because you don't want to see those memories disappear."
—
This and other tracks featured this month can be streamed on the updating Obscure Sound's 'Best of December 2022' Spotify playlist.
The track is also featured in the genre-based, best-of Spotify compilation Emerging Indie Folk.
We discovered this release via MusoSoup. The submitter accepted our content-based offer, which included financial compensation for our time writing, editing, and publishing this article.