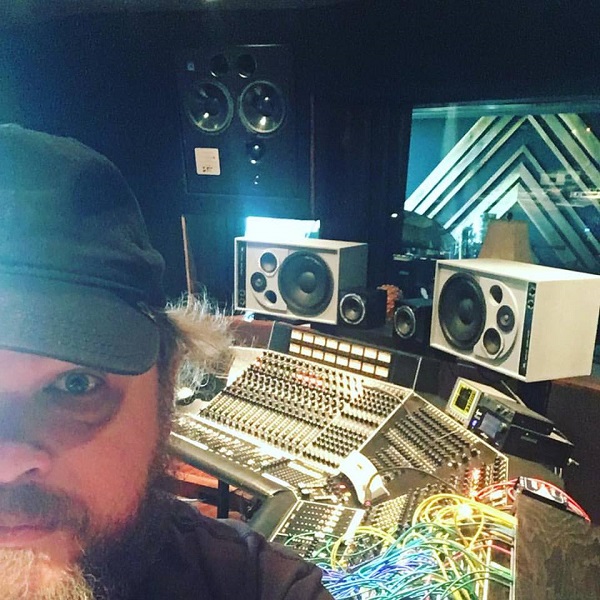 Woodstock-based artist David Baron compels with a blissfully atmospheric sound throughout his new EP, Some Infinities Are Larger Than Others. The release shows well in its striking songwriting and elaborate production — impressing in both piano-forward minimalism and full-orchestra grandiosity.
The EP stirs with two vocal-featured tracks, kicking off the release. Opener "Stardust" escalates from gentle piano pulses into gentle acoustical complements, as Fiona Glenn's vocals captivate with magnetic allure. The "be by your side," rise plays with hypnotic, psychedelic appeal — complemented further by a spacey synth-adorned charm. Similarly successful, "Stones in the River Bed" engrosses with flickering, aquatic-feeling piano tones, with strings gradually accompanying the powerful vocal performance from Donna Lewis, who features with a 40-piece orchestra.
The EP's second half embraces a more instrumental, atmospheric route. "Boy in the Lighthouse" weaves gentle bass lines around flourishing brass tones, evoking a late-night jazzy barroom with its suavely consuming production. Closer "Father and Son" is beautifully epic, unfolding gently as strings, piano, and orchestral tones craft an emotive resonance. The track features David's son, Oskar Baron, playing violin and keyboards. It's a continuation of the family legacy for music, as David's late father, Aaron, was a renowned engineer himself — recording The Allman Brothers' "Eat a Peach" and Herbie Hancock's "VSOP," among others.
Impressing in its showcase of both vocal-featured performances and sweeping instrumentals, Some Infinities Are Larger Than Others is a resonating success from David Baron.
—
"Stardust" and other tracks featured this month can be streamed on the updating Obscure Sound's 'Best of January 2023' Spotify playlist.
We discovered this release via MusoSoup. The submitter accepted our content-based offer, which included financial compensation for our time writing, editing, and publishing this article.