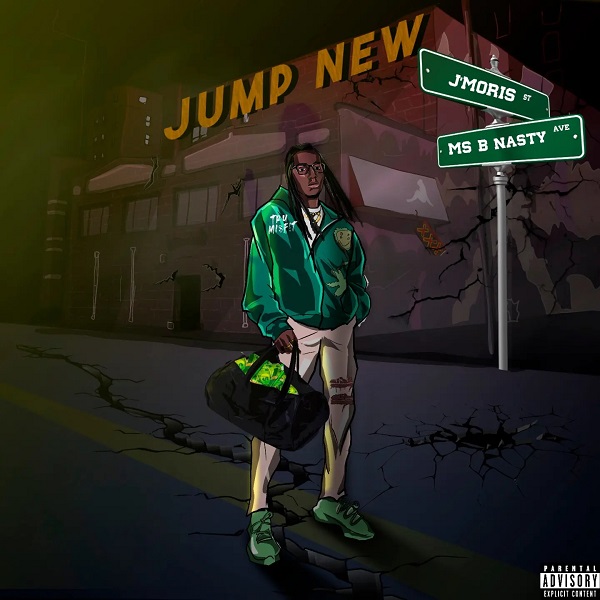 Hillsboro, Texas-based rapper J'Moris presents an enjoyable dual-single release in "Jump New" and "Ms B Nasty." The Southern hip-hop riser struts melodic production with catching percussive drops and playful vocal leads, emitting confidence and personality.
"It's all about good energy, cutting off old habits, parasitic ways and friends, and anything else that's detrimental to your growth or way of life," he says. "Also, it's about connecting with the right ones who match your energy and who's down for a good time. You get out what you put in, sometimes you gotta jump new and find that right miss to be nasty with…"
"Jump New" leads with a perky key-laden energy as J'Moris compels with a rhythmically precise, panting delivery that rises enjoyably during the title-touting swell. The elongated "new," effect enamors amidst the hypnotic, playful key backing. The similarly engaging "Ms B Nasty" exudes even more vibrancy, with responsive backing vocals and a shimmering central beat making for a hooky production throughout with ample radiance. J'Moris kicks off 2023 in stellar from with "Jump New" and "Ms B Nasty."
—
"Jump New" and other tracks featured this month can be streamed on the updating Obscure Sound's 'Best of January 2023' Spotify playlist.