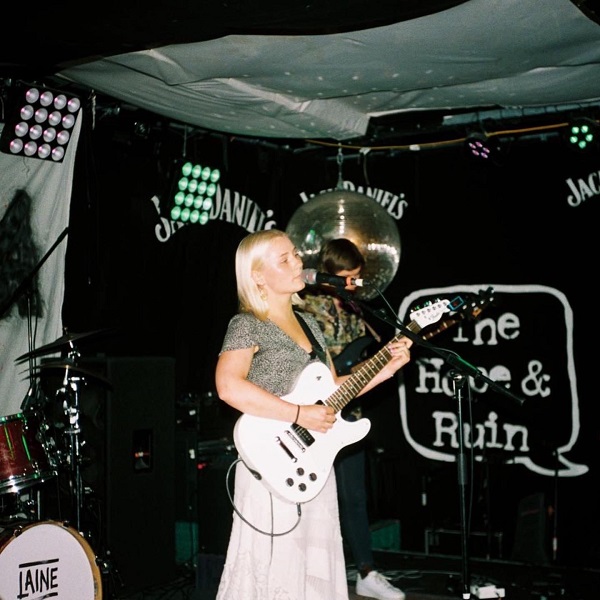 First catching our ears with the excellent track "Cold" last year, Martha Eve compels further on the track "Pale Faced Moon." The South East London-based artist casts a laid-back spell with this newest one, propelled initially by balmy acoustics and twinkling keys alongside the artist's ethereal vocal entrancement.
"Do you feel like you're lost? Are you scared to be forgot?" the vocals resonate during the heart-tugging chorus, expressing how lofty and tumultuous the world can feel, especially from the tranquility and familiar peace of a bedroom. The dreamy verses guide seamlessly into the serene charms of the chorus, with the second half expanding with vibrancy as strings emerge. The gorgeous vocal refrain here — "do you want to go?" — proves spellbinding amidst the gentle acoustics. "Pale Faced Moon" is another stunner from Martha Eve.
Martha Eve shares the following about the track:
"Have you ever felt so lonely that you just wanted to disappear? Pale faced moon is a reminder that we are all just little 'specks' pondering around the earth, with our own problems, our own worries. Trying to figure out this thing called life. The world seems so big out there sometimes, yet you can still feel so lonely. Written during lockdown in my second-year uni room, I wanted to remind myself that it's okay to feel lonely. Although life throws things at you at the most unexpected times, you still have control of your mind and you can go away for a moment if you like. I hope this song takes you somewhere nice."
—
This and other tracks featured this month can be streamed on the updating Obscure Sound's 'Best of January 2023' Spotify playlist.
The track is also featured in the genre-based, best-of Spotify compilation Emerging Indie Folk.
We discovered this release via MusoSoup. The submitter accepted our content-based offer, which included financial compensation for our time writing, editing, and publishing this article.