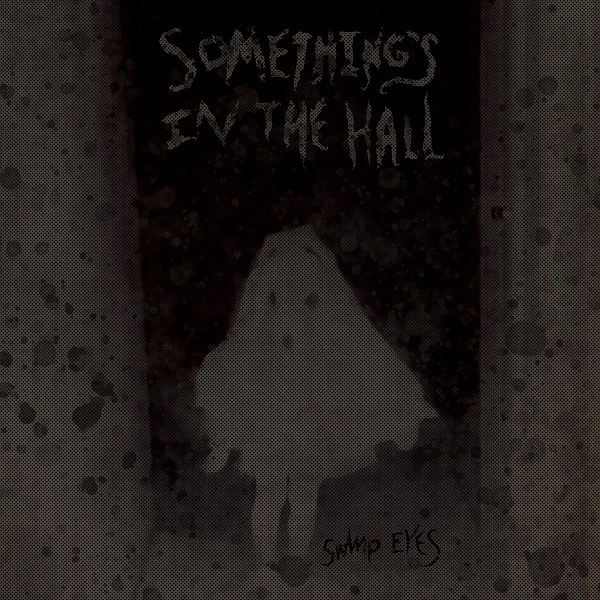 A dynamic album succeeding in both calming folk ("Mess Maker") and anthemic rock build-ups ("Wait For The Lights"), Something's In The Hall is the latest release from solo artist Swamp Eyes. The project comes via singer/songwriter Sam Kuban, based in Evansville, Indiana.
The first full-length album from Swamp Eyes, Something's In The Hall stirs with an eclectic sound alongside lyrical sentiments capturing life's peaks and valleys, from anxious spirals to moments of sheer beauty. The release serves as an emotional response to a period of fear and uncertainty for Kuban, whose firstborn was diagnosed with Type 1 Diabetes.
The fear of the unknown is a common feeling among parents, especially when such events arise, and the album plays like a cathartic outpouring with a relatable engrossment. Specifically, the album "embodies the cyclical relationship of tragedy and acceptance, beauty and ugliness."
"Trash Palace" serves as an apt opener with its diverse tonal shifts, strutting string-laden folk and stomping rock heights in the first minute alone. "She'll sweep old mess Iito new piles 'til she's dead," the lyrics let out during one particular rise, capturing the power of idling by in the face of distress.
The subsequent "Wait for the Lights" expands the musical palette further. Flickering acoustics and perky percussion drives to a rousing, percussively bustling rock fury by the mid-point, culminating in an anthemic dose of '90s nostalgia in the "we'll take some smokes if you got 'em," section. More folk-fronted efforts like "Mess Maker" succeed with similar power, even with a tonal starkness. Something's In The Hall is a powerful, diverse album from Swamp Eyes.
Stream the album:
—
"Wait For The Lights" and other tracks featured this month can be streamed on the updating Obscure Sound's 'Best of January 2023' Spotify playlist.