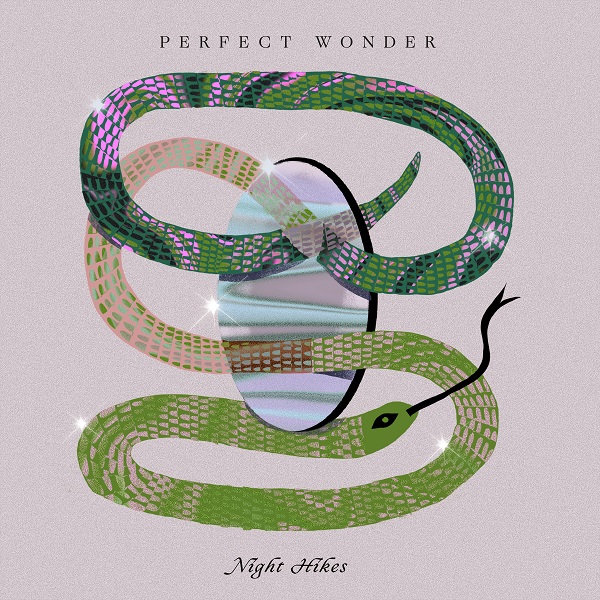 A new single from Night Hikes' upcoming EP of the same name, "Perfect Wonder" is another dreamy success from the duo, impressing in the past with tracks like "Avila" and "Anyway."
The intertwining vocals of Olivia Godby and Matthew Farrell enamor amidst serene guitar pulses and spacey synth progressions, culminating in a warming embrace of a finale, where the vocals fade and fuzzy guitars mingle with the prancing synths. "Perfect Wonder" is a fully immersive success, with dream-pop and shoegaze elements within the accessible structure and harmonious vocal work.
Night Hikes elaborate on the meaning behind the track:
"It is a reflection on the longing for connection that creates the fabric of our world. Beneath the distraction and anxiety and expectation of our mental life, there is this vulnerable, precious desire to be completely known—to be seen in this way that takes your breath away. When we let ourselves go to that place, it's a step into this perfect state of wonder that feels like a true homecoming."
—
This and other tracks featured this month can be streamed on the updating Obscure Sound's 'Best of February 2023' Spotify playlist.