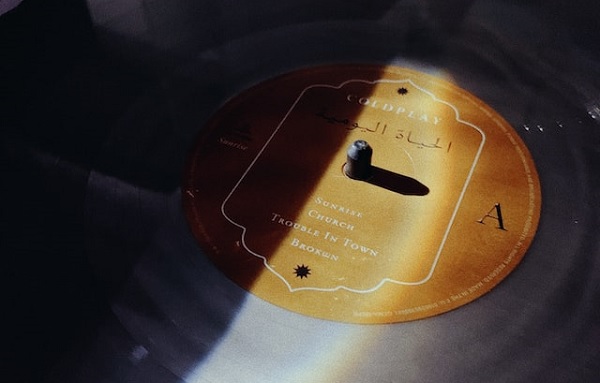 Coldplay is one of the most successful rock bands in the world, selling over 100 million records and becoming a household name since their debut album Parachutes was released in 2000.
The band has achieved incredible success both critically and commercially, with multiple Grammy Awards, numerous number-one singles and albums, as well as headlining some of the biggest music festivals worldwide. 
Coldplay's music has become known for its anthemic sound that appeals to fans across all generations. 
Overview 
Coldplay is a British rock band that has been around since 1998. The four-member group consists of Chris Martin, Jonny Buckland, Will Champion, and Guy Berryman. 
They have achieved tremendous success in the UK and abroad over the years, selling millions of albums and tickets to their live shows. They are a shining example of utilizing a quality music PR service, as well.
Coldplay has become one of the most successful UK bands in history, selling over 80 million records worldwide and earning several prestigious awards.
History Of The Band 
Coldplay was formed in 1996 by lead singer Chris Martin and Jonny Buckland whilst they were attending University College London. 
The two soon met bassist Guy Berryman and Will Champion, who would become the band's drummer, and began writing their own music. 
Their first release was an EP titled Safety, which received moderate success. While their first album, Parachutes, was initially overlooked in the UK, it was an international success and earned the band a nomination at the 2003 Grammy Awards for Best Alternative Music Album. 
The follow-up album, A Rush of Blood to the Head, won numerous awards including two Ivor Novello Awards as well as several Grammy nominations. 
The band's third album, X&Y, was the best-selling album worldwide in 2005 and won a Grammy for Best Alternative Music Album.
The Band's Musical Style 
Coldplay is known for its melodic rock sound that often incorporates elements of alternative rock and piano-driven pop music. 
Their music has been described as "emotional and uplifting", often containing themes of love, loss, and hope. 
Their songs are often accompanied by a large variety of instruments including guitars, pianos, synthesizers, vocals, drums and occasional strings or horns. 
The band also has a unique ability to bring out the emotion in their music, often blending more upbeat, catchy choruses with slower, melancholic verses. 
This combination has resonated with fans around the world and is largely what has made them one of the most successful UK bands of all time.
Impact On Music And Pop Culture 
Coldplay has left an indelible mark on music and pop culture since the band's formation in 1996. They have gone on to become one of the most successful UK bands of all time, selling over 100 million records worldwide and playing headline stadium shows across the globe. 
Coldplay's music is highly influential, with their unique take on indie rock, pop, and electronica continuing to influence many contemporary artists. 
The band's live performances are renowned for their spectacular production and captivating energy. 
Coldplay has headlined some of the world's biggest music festivals, such as Glastonbury in England and Coachella in California. 
They have been praised for their energy, which often leads to mass singalongs of their popular songs. 
The band's music has also been featured in a variety of films and television shows, ranging from dramas such as The OC to comedies like Bridesmaids. 
Coldplay's music is typically an upbeat mix of rock and pop, making it a perfect accompaniment for any scene. 
It's no wonder, then, that many filmmakers have chosen to use the band's music in their projects. 
Innovating Business Strategies And Promotion 
Coldplay has been able to achieve their immense success through forward-thinking strategies and creative promotions. 
The band's use of the internet as a tool for marketing and promotion was revolutionary at the time, allowing them to reach new fans all over the world. 
Coldplay also made sure that their live shows were just as memorable – partnering with Live Nation for exclusive arena and festival shows, as well as streaming their concerts on the internet. 
Their ability to experiment with new ideas has allowed them to stay ahead of the competition in an ever-changing industry. 
Critical Acclaim From World Renowned Musicians And Critics
The band's first two albums, Parachutes (2000) and A Rush of Blood to the Head (2002), met with immediate success, receiving multiple awards including nine Brit Awards, seven Grammys and five MTV Video Music Awards.
The band's success continued with the release of their third album X&Y (2005) which became the best selling album of 2005 in the UK. 
Coldplay has also achieved incredible commercial success, becoming the first British band to sell more than 10 million copies worldwide.
Their success has been recognized globally with multiple awards including six MTV Video Music Awards and nine Grammy Awards. 
The band has also been awarded the prestigious Ivor Novello Award for Songwriting, twice.
The public's appreciation of Coldplay's work has been reflected in the sales of their albums and singles as well as concert tickets. 
The band has sold over 50 million copies of their albums worldwide and have had more successful singles than any other British band.
In addition to their musical success, Coldplay has also been involved in various philanthropic efforts. They have raised millions of pounds for charity through the sales of their albums and concerts, as well as donations from fans and supporters.  
The band has also taken a stance on various global issues, including climate change and poverty. 
Coldplay has achieved an incredible level of success both commercially and critically, due to their innovative songwriting, captivating live performances and dedication to philanthropic efforts. Their work has made them one of the most successful UK bands of all time. 
Coldplay's Continued Success Today 
The band's success is due in part to their strong work ethic and dedication to producing high quality music that appeals to a wide range of fans. As well as recording new material, they continue to tour extensively, and have become renowned for their spectacular live shows. 
They have also embraced technology, using social media platforms such as Twitter, Facebook and Instagram to keep in touch with their fans around the globe.
Their success is an inspiration to emerging British bands and artists who dream of achieving a similar level of stardom. 
Coldplay has proven that it is possible to achieve international success while staying true to the music and maintaining a British identity. 
With their combination of infectious melodies, catchy hooks and heartfelt lyrics, they have firmly established themselves as one of the most successful UK bands of all time.