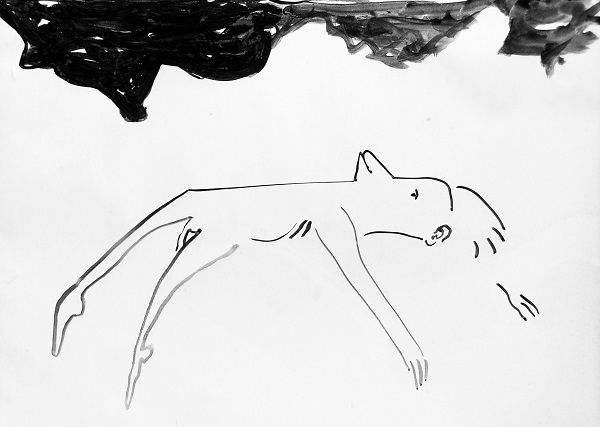 London-based collective Arthur Squawks! show both gorgeous contemplation and soaring ardency on Heroes, featuring two singles: "I'm Yours" and "Lament for a City Night (for T.S.)." The collective, who are setting out to "tell the stories of the birdlike humanoid poet, Arthur," show a striking versatility on these stellar two tracks.
Gorgeous folk and chamber-pop sentiments emanate within "I'm Yours." Gentle acoustics and twinkling keys complement the warm, reassuring title-touting lyrical sequence. "I'm gonna do all your chores, baby, gonna crawl on your floors," the vocals let out playfully during the final minute, fondly reminiscent of Jens Lekman's string-laden folk theatrics, particularly when active percussion and strings converge during the thrilling conclusion. In the initial dreamy sequence, I'm also fondly reminded of The Clientele.
"It is based on the notion that one can only love authentically once they realise their own mortality," Arthur Squawks! explain. "In the first part, everyday moments are set against pillars of lyricism (Orpheus in the Underworld, Johnny Cash shooting the 'Man in Reno', and Ferlinghetti's love for San Fransisco), while the second is an honest confession of unconditional surrender."
The subsequent "Lament for a City Night (for T.S.)" is described by the artist as "a frantic journey through my creative process, while watching the day break from a city rooftop." The steady organ infusion amidst the hazy guitars resembles a rising sun in its euphoric breakthrough, with the suave, more rock-forward disposition compelling and showcasing the project's stylistic reach. These two tracks have me firmly anticipating the project's next move.
—
"I'm Yours" and other tracks featured this month can be streamed on the updating Obscure Sound's 'Best of March 2023' Spotify playlist.
We discovered this release via MusoSoup. The submitter accepted our content-based offer, which included financial compensation for our time writing, editing, and publishing this article.