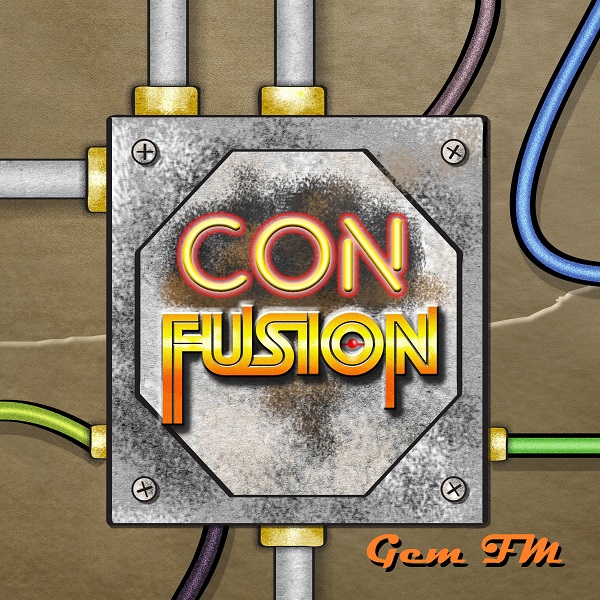 Con Fusion is another creative success from Gem FM, further melding electronica and rock with playfully melodic charm. The project of Fort Lauderdale-based artist James Freeman, Gem FM impresses with an eclectic tonal display throughout the album, spanning from lush psych-folk soundscapes of "Glide On By" to heavy electro-rock fusions like "Double Dribble."
"Glide On By" captivates in its harmoniously dazed psych-folk sound, as trickling guitar work and lush vocals in the second half craft a lush entrancement. "To me it represents the understanding that we are universal beings that temporarily inhabit biological entities like the ones here on Earth," Freeman says of the track. "At first, we look up then we learn to look down. Then we glide on by."
Steady percussive energy and playful brass tones lead on the sprightly "Bake the Cake," among the release's brightest efforts. "The thought here is to figure out what it is that you're really supposed to be doing and get the job done," Freeman explains. "Do your own thing and polish it until people notice. And you can dance."
Also impressing is "Diggy Diggy Boop Boop," which intrigues in its tropical-feeling percussive work and spacey synth interweaving, as trickling xylophone-like keys marvel around the mid-point. The track is further indication of Freeman's sharp songwriting and production, feeling fit for intense contemplation and spacious cinema-set landscapes alike.
The release follows up last year's album, Sonic Boom.
Artwork for the album was designed and created by Richard Capwell
—
"Diggy Diggy Boop Boop" and other tracks featured this month can be streamed on the updating Obscure Sound's 'Best of March 2023' Spotify playlist.