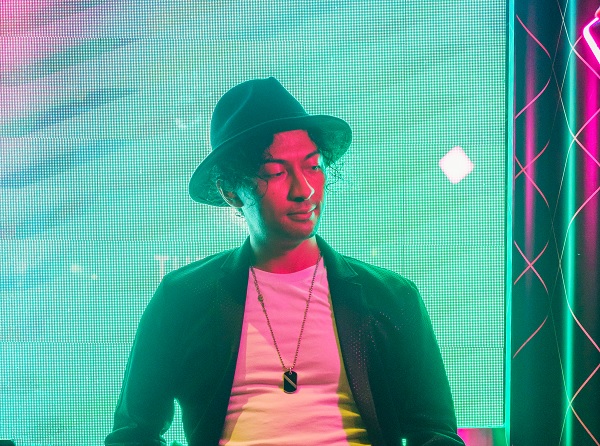 A glitzy synth-pop delight, "Dancing in the Dark" is the latest effort from Jun Parker. He recorded the track in Tokyo in collaboration with Seiki Sato, renowned for his synth-pop arrangements and production. The result is an effervescent, hook-filled pop success whose playful, colorful production concocts '80s city-pop nostalgia.
"The song is inspired by the Greek philosopher Plato's famous allegory of cave and a mind journey of a protagonist trapped in this cave while tied to another person of opposite gender," says Parker, who takes particular inspiration from '70s and '80s sounds in the vein of yacht rock, soul, R&B, and jazz alongside the unmistakable city pop inspirations.
First catching our ears with the tracks "Embracement" and "Say Goodbye (Dusk Mellow Edit)," Parker unveils perhaps his most accessible success yet in "Dancing in the Dark." The title-bearing central hook grips with its effervescent synth shimmering and vibrant vocal passion, following verses that exude a fun, bouncy jangling. The bright, starry-eyed synth tones enamor whilst traversing into this stellar chorus.
—
This and other tracks featured this month can be streamed on the updating Obscure Sound's 'Best of March 2023' Spotify playlist.
We discovered this release via MusoSoup. The submitter accepted our content-based offer, which included financial compensation for our time writing, editing, and publishing this article.