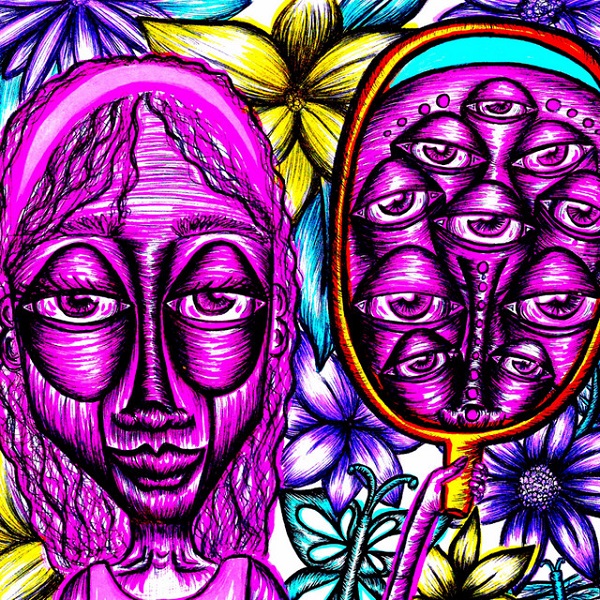 Noise Color consumes with a range of colorful synths and ardent guitar pulses throughout "She's A Lovely Inhuman," a new single via the concept EP of the same name. The project represents the work of Conner Mulcahy, a singer/songwriter and producer who grew up in the Bay Area and is based in San Jose, California.
Encompassing "an inhuman toxic love story," the EP impresses with its six tracks, and particularly on its title effort. "She's A Lovely Inhuman" compels with its drive from effervescent synth-laden yearning into moments of rock-forward charisma. The hooky "she pulls her hair down," vocal passion invigorates amidst the illuminating synth pads, with the mix in general exuding a dreamy psych-pop component that escalates into a more frenzied rock presence in the second half.
"Makin' Money" is another highlight from the EP, showcasing the project's more contemplative, atmospheric side initially. Subdued, dreamy vocals eventually charge into a more rock-friendly vigor, though preceded by a dream-pop soundscape with glistening guitar jangles and hazy synths. The balance of invigorated rock — taking off especially as distorted vocals and murmuring guitars intertwine — and dream-pop contemplation make for a climactic, exciting listening experience throughout — an aspect evident throughout the EP. Stream it below:
Look for the release's accompanying sister EP to release later this year.
—
"She's A Lovely Inhuman" and other tracks featured this month can be streamed on the updating Obscure Sound's 'Best of March 2023' Spotify playlist.