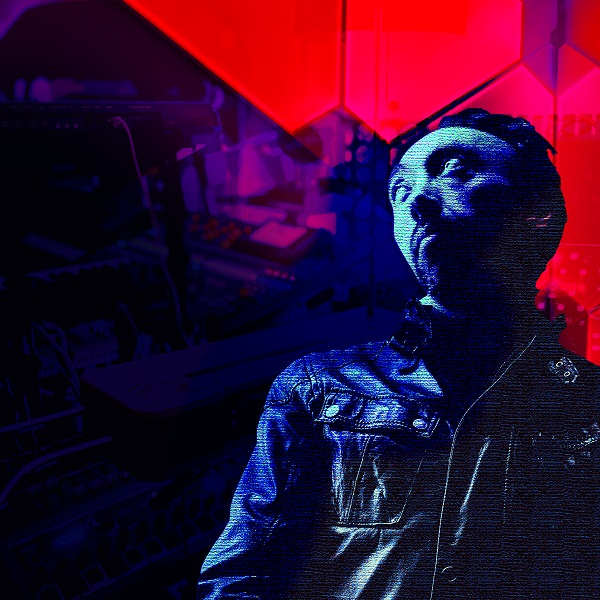 Full of dark intrigue, Horns to the Sky is the new album from Vampire Liver Therapy. The project of Chilean artist Jose Miguel Cumsille, Vampire Liver Therapy conjures ample '80s nostalgia in its vintage synth tones and post-punk vocal affections. Mystique is apparent throughout the album's cavernous soundscapes, though also often touting a peppy rhythmic underlying that results in sharply melodic lingering.
"This album explores the mind in an eternal struggle between the past, present and future," Cumsille says. "Questioning the future in dark ways and the past in a multidimensional way altered by loneliness and desire."\
"Rewind in Colors" kickstarts the album with a passionate vocal punch, emitting a seductive capriciousness alongside eerie synth adornments — tonally reminiscent of Orchestral Manoeuvres in the Dark. Atmospheric and melodic qualities are also apparent on "Paranoid by Default." Engrossing with its evolution from hazy synths into forceful percussion, the track builds to a haunting vocal presence enjoining an assortment of buzzing and twinkling synths alike. "Paranoid by Default" is a stellar showcase of Cumsille's eclectic synth tones, succeeding with both intense buzz-iness and dreamy glistening.
Horns to the Sky follows up Vampire Liver Therapy's 2022 album Low Resolution Entity. The project continues to shine with its consistent, atmospherically intriguing production and songwriting.
—
—
We discovered this release via MusoSoup. The submitter accepted our content-based offer, which included financial compensation for our time writing, editing, and publishing this article.