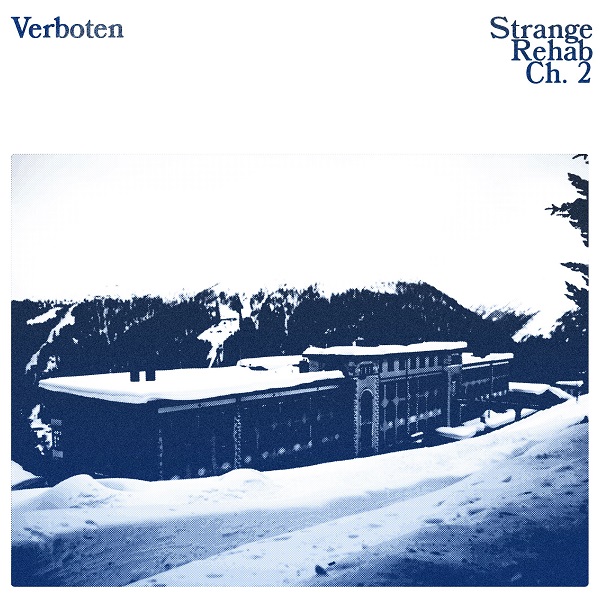 A new track from Vermont-based trio Verboten, "Strange Rehab" enamors with playfully bouncing keys and a melodic, understated vocal charm. Feeling parts Beatles-esque with touches of Elliott Smith in the vocal tone, the track hooks easily with its breezy production and insightful lyrical — exploring the pursuit of success within the music industry, talking within the equivalencies of a relationship. Foster Powell's stirring songwriting leads the project, and shines on the gripping "Strange Rehab."
The track represents the second single and title track from Verboten's upcoming EP Strange Rehab Ch. 2, featuring collaborators Jason Burger (Big Thief, Cassandra Jenkins) on drums, and was mixed by Jonathan Anderson (Andy Shauf, Foxwarren).
Powell elaborates on "Strange Rehab":
"This was the first song I recorded for the upcoming record, and it felt like a mission statement. The lyrics sound like they're about a relationship, but in fact I was writing mostly to myself. I was trying to get to the bottom of what is so goddamn appealing about success in the music industry—there are a lot of downsides. Are you really so lucky if you make it in this business?"

"I was leaning into an early Beatles aesthetic, production-wise, while trying to put a smooth, modern spin on things. My friend lent me a vintage Roland keyboard and I instantly fell in love with the harpsichord sound, which to me sounds like a mix of the baroque period and Stevie Wonder."
—
This and other tracks featured this month can be streamed on the updating Obscure Sound's 'Best of March 2023' Spotify playlist.