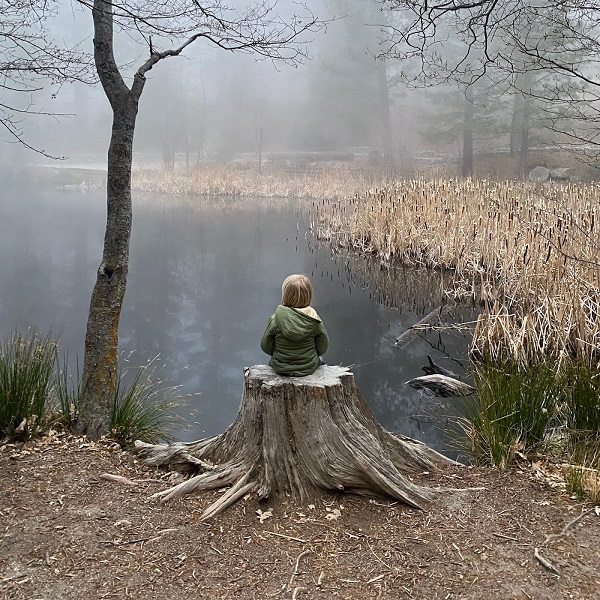 Throughout his album Greater Than, Los Angeles-based artist Zach Churchill captivates with intimate lyrics and evolving structures — embracing traversals from confessional folk to radiant, anthemic rock.
The album proves riveting in its personal recollections amidst hooky, melodic songwriting. Just as the title would suggest, "Living in L.A." recounts the complexities of living in the city of Angels. "I see so many pretty faces but they only look away," he lets out, after recounting the various attempts to break through and self-improve. A haunting wordless backing vocal and passionate guitar mystique propels after this section, kickstarting a largely rock-forward second half with infectious appeal.
"I Can't Stand Myself" also succeeds in its heart-on-sleeve admittances, reflecting on a crumbling relationship with toxicity. "I can't stand myself when I'm with you," he sings alongside an evolving cast of melancholic guitar tones. Trickling guitar dramatics and conversational vocals converge for a spine-chilling resonance. "So what's his name? Do you think I'm blind." The track plays beautifully like a mini-drama, though with greater immersion. The soaring vocal past the three-minute turn exudes some gorgeous Jeff Buckley reminiscence, as well — "I just wanna run away."
"Maybe we'll find out what all this was for," Churchill hopes on the concluding track, the poignantly titled "Then We Can Think About Dying." Following nine tracks that exude sincere emotion, and in turn encompass life's many trials, this retrospective closer sends chills.
Read our interview with Churchill here, as he elaborates further on the album and tracks like "Surrender" and "Reach You." Stream it in full below:
—
"Living in L.A." and other tracks featured this month can be streamed on the updating Obscure Sound's 'Best of March 2023' Spotify playlist.