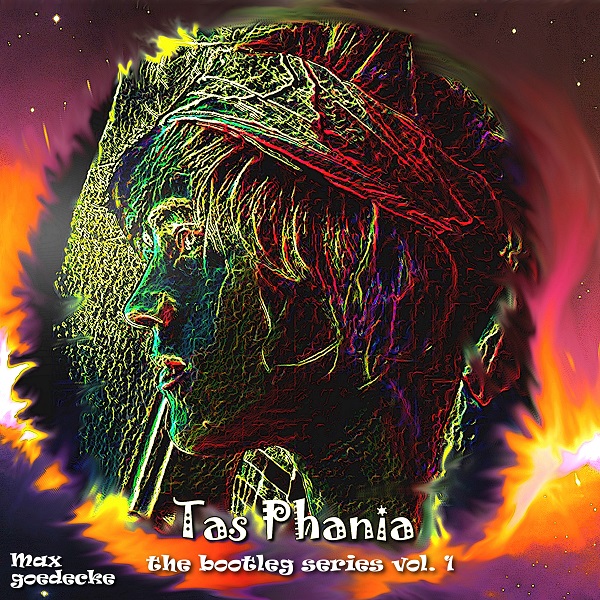 Indicative of his stirring songwriting and charisma, Max Goedecke accumulated an ample following with his street performances throughout the pandemic; these stellar performances are available to check out on his well-followed Instagram, with shows spanning from Paris to London to Lisbon and Rome.
Featuring five original songs and one cover ("Wonderwall"), the EP arose after a slight reprieve from non-stop busking. Goedecke's studio entry continues the emphasize the artist's vibrant songwriting, evident from the get-go with "NY Star." Spirited vocals and understated guitar jangles are gradually accompanied by light piano. The driving guitar distortion culminates with satiating effect in the "my girl," refrain. The vocal tone and emotion reminds fondly of Brett Anderson here.
"Two Worlds" also stirs in its cohesive evolution. "'Cause today is not my day," Goedecke lets out, with themes of searching for one's way lyrically resonating alongside twangy guitar nostalgia and underlying gentle acoustics. Flashes of strings drive into a scorching guitar presence in the second half, furthering the effort's impassioned entrancement.
Tas Phania (The Bootleg Series, Vol. 1) is further exemplary of Goedecke's songwriting talents, first catching our ears in 2018 with the album Newspeak.
—
"Two Worlds" and other tracks featured this month can be streamed on the updating Obscure Sound's 'Best of April 2023' Spotify playlist.
We discovered this release via MusoSoup. The submitter accepted our content-based offer, which included financial compensation for our time writing, editing, and publishing this article.