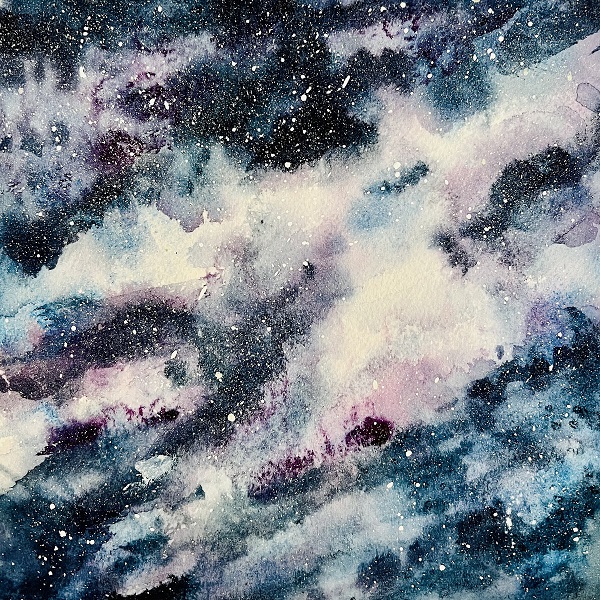 Following the powerful debut single "Vanish," Blueburst strikes with another success in "Supernova," the project's latest track.
Taking inspiration from '90s underground rock (and exuding fitting period references like Keyser Söze), "Supernova" blasts off into a resonating guitar presence and confident vocal stride, aesthetically reminding of R.E.M.'s heavier output. "I want it all, everything that life can throw me," Craig Douglas Miller sings, driving into the satiating vocal soaring and "half century gone," verses. The confident bravado rings true amidst the melodic rock sound.
"I want to stick around and see how this all ends," Miller continues, reaffirming the dedication to life and its range of emotions — yearning for continuation even if we're all hit by a supernova. "Supernova" radiates with charisma and life-embrace throughout its stirring rock production.
Blueburst is spearheaded by the talented guitarist and vocalist, Craig Douglas Miller, who was previously associated with the '90s band The Reach. Despite a memorable sound, The Reach did not achieve significant commercial success. Subsequently, Miller went through a phase of "musical hibernation" that lasted over two decades, during which he struggled with writer's block and clinical depression.
Thereafter, Miller found inspiration and renewed his passion for music after collaborating with the acclaimed guitarist, Marty Willson-Piper, known for his work with The Church, Noctorum, and All About Eve. This collaboration led to the formation of Blueburst, an exciting new project that is 2-for-2 so far with its single releases.
Look for the full-length debut from Blueburst to release this fall.
—
This and other tracks featured this month can be streamed on the updating Obscure Sound's 'Best of May 2023' Spotify playlist.