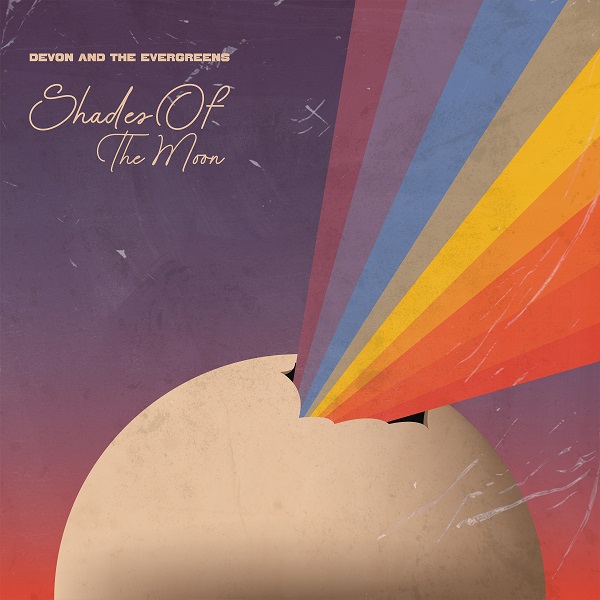 "Shades of The Moon" is an expansive chamber-pop single from Devon & The Evergreens, a collective led by singer/songwriter Devon Overbey. The track's emotive lyrics pair with an elaborate instrumental arsenal, featuring three trumpets, three trombones, six tenor saxophones, and a string orchestra. The production (which includes co-production from multi-platinum producer Sam Wheat) manages to balance all these elements without feeling over-stuffed; the result is a chamber-pop success that thoroughly engrosses with its passion and vibrancy.
"Take me away from the darkness of today," the opening lyrics resonate amidst warming brass and reflective keys, providing a poignant and resonating swell into the "I had this dream," rise. "Everything feels empty," they continue, firmly capturing the lament of feeling overwhelmed with societal pessimism. As lyrics express going through the daily motions and balancing aspirations with realism, a flourishing chamber-pop production enamors. Horns and strings from Clio-winning Jonas Peterson stir throughout, as well. "Shades of The Moon" is a resonating success.
—
This and other tracks featured this month can be streamed on the updating Obscure Sound's 'Best of May 2023' Spotify playlist.
We discovered this release via MusoSoup, as part of the artist's promotional campaign.