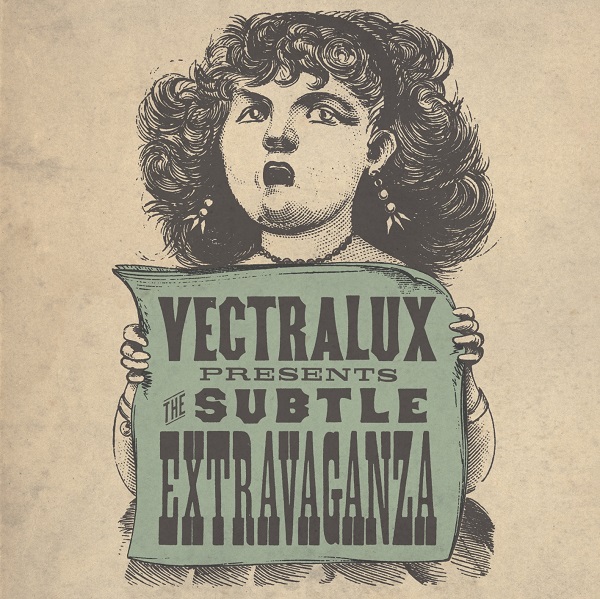 Atlanta-based band Vectralux delivers an impressive and varied rock appeal in their latest EP, The Subtle Extravaganza. The opening track, "Dopamine," is perhaps the heaviest on the release, with confident vocals and chugging guitar distortion building into a satisfying guitar/synth convergence in the back-end. The track exudes vigor and energy, setting the tone for the album with a fervent pull.
Next up, "Agonizing Reappraisal" boasts a power-pop immediacy, with a responsive vocal sequence and escalating piano-laden pitch that enraptures listeners before giving way to a guitar-fronted expression past the two-minute mark. The track exudes a theatrical rock composure with a hooky power-pop edge, with lyrics like "Didn't take a math whiz, the path was quite easy to see" further adding to its allure. The final piano-forward effervescence brings the track to an immediate and hook-abundant success.
The suave rock stylings of "Liquid Animal" also impress, building up to an enthused multi-layered vocal intrigue during the memorable chorus. In a more stylistically unique vein, "The Top" weaves together excitable acoustical strums and tender strings with introspective lyrical emotion. The track dazzles with its lushly engrossing chamber-psych production, boasting a greater psychedelic mold that resonates with perpetual shimmering textures.
Overall, The Subtle Extravaganza showcases stellar songwriting and production throughout its five tracks, marking another success for Vectralux.
Read our interview with the band, from a couple years ago, here.
Producer/bassist/singer Andy Tegethoff has this to say about the latest album:
"We all have contrasts and contradictions that pile up in our lives. Plusses and minuses, details and generalities. There's a sine wave of highs and lows but when you look back, eventually we perceive those ups and downs more as a line than a wave. A blur of good days and bad days — many days both at once. We may remember peaks and troughs, but on the whole it's a plainsong pageant. Just your typical tornado. A stationary journey. It's a Subtle Extravaganza."
—
"Agonizing Reappraisal" and other tracks featured this month can be streamed on the updating Obscure Sound's 'Best of May 2023' Spotify playlist.