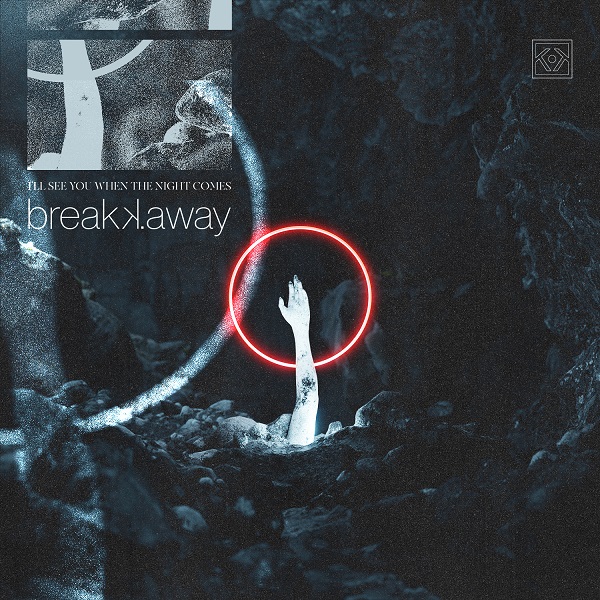 Michigan-based band breakk.away explore the suffering of addiction within a stirring, climactic production on "I'll See You When the Night Comes," which builds from piano-laden balladry into a ferocious rock sound.
Vocalist Jessica Li notes that this is "the first song we made together that made me feel like we worked together as a unit – where each of our distinctive styles added together to become something that none of us had the capacity to achieve on our own."
"Would you push me away again?" the vocals ask, as an excitable piano-laden twinkling complements the melancholic lead. The first "I'll see you when the night comes," refrain emits a chamber-pop flair with its subtle underlying textural shimmering and whooshing clap-laden percussion.
A cathartic second half is kickstarted by percussive rousing and vocals remarking that "you'll be right by my side." I'm reminded fondly of a more understated Paramore here. A swelling of dark guitar distortion arises alongside the title-touting refrain thereafter, concluding this memorable track with an addictive vigor.
Guitarist Case Fadell elaborates further:
"This song is about addiction but in particular, an addiction to negative, depressing thoughts that can spiral in your head in the middle of the night. It is told from the perspective of someone who has suffered and is in pain. Still, because it has become a standard, almost routine-like part of their life, they develop a sort of Stockholm syndrome and fall into a false sense of security or safety, leading to an addiction to the pain. This song is based on a real experience one of us had and is deeply personal."
—
This and other tracks featured this month can be streamed on the updating Obscure Sound's 'Best of June 2023' Spotify playlist.