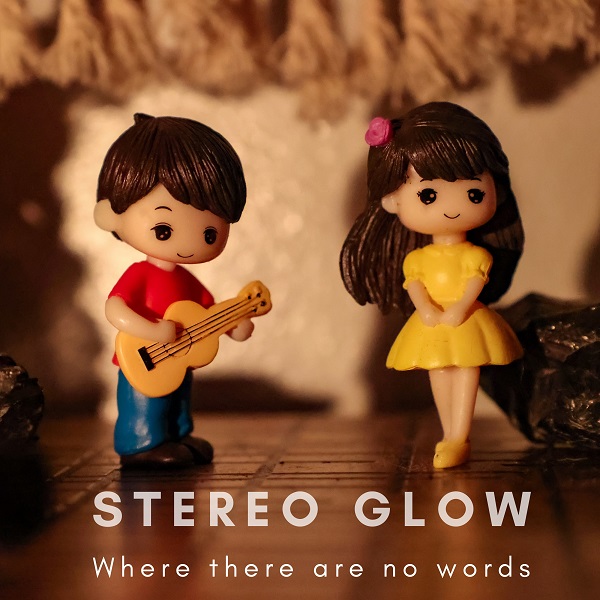 Full of dreamy pop mystique and steady rock hooks alike, Where There Are No Words is the new album from Stereo Glow. Catching our ears with the enamoring opening track "Captivation" in April, the album lives up to the lofty expectations set by that melodic effort.
Among the album's standouts "The Next Ice Age" engages with its mixture of breezy acoustics, mellow acoustics, and sporadic electric guitar. Serene vocals reflect a dream-like state, in addition to the present-feeling "it's here, it's now," ethos. The yearning is palpable, emitting a sense of hope "until the stars disappear," as a soaring guitar line envelops into the delicately effectively conclusion.
The late-night bass crawl within "Party Rumble" resonates alongside fulfilling vocal power, building into the title-touting hook with a dreamy pop pull. Frolicking guitar jangles, lush acoustic underlying, and a mellow bass line (with shades of Kate Bush's "Mother Stands for Comfort") converge for an enchanting production. The finale, "Armor Amor," caps off the album with further success. Spirited piano lines and a second half rock guitar build-up balance ballad-ready contemplation and rousing rock theatrics. Where There Are No Words is an album full of stellar, melodic songwriting.
The album is "representative of the truly bizarre but special block of time that we had during the Pandemic era which allowed us to travel into and expand within our creativity." one-half of the duo, Jessica Jellen, says. "Looking back, this album really expresses the mixed emotions during that time, the darkness, the relief, the fear, the joy…the unknown."
—
"The Next Ice Age" and other tracks featured this month can be streamed on the updating Obscure Sound's 'Best of June 2023' Spotify playlist.
We discovered this release via MusoSoup, as part of the artist's promotional campaign.