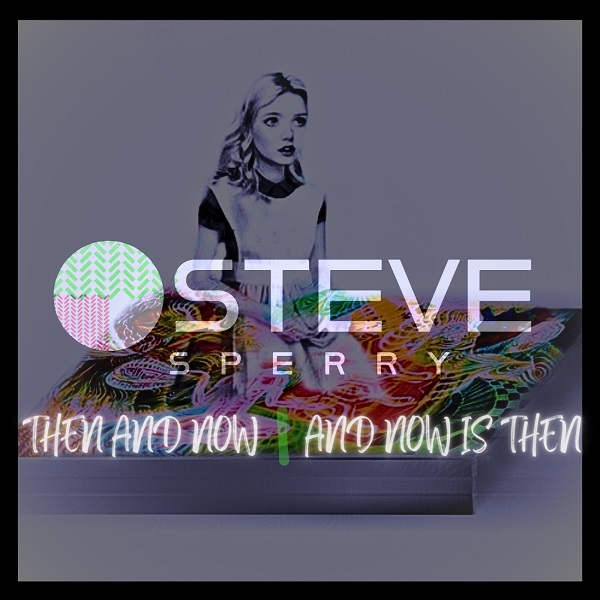 On his new album Then and Now and Now is Then, Philadelphia-based artist Steve Sperry presents a diversely experimental electronic sound, consuming with an eclectic range from brighter club-friendly rhythms to ruminations fit for nocturnal strolls.
The opening track, "Flying Under the Ben Franklin," crafts an approachable introduction, as whirring synths and clap-laden percussion assemble for a melodic, spirited sound with atmospheric hints of seapunk and tropical house. "The Moon Room" follows cohesively; the amiable synth frequencies exuding a chiptune-feeling embrace. A gradual escalation past the one-minute turn stirs with its more dimmed synth integrations alongside the bright lead. These two tracks are alluring kick-offs to the album, presenting a sound with buoyant synth-minded charm.
"Bad Things Happen in Philadelphia" struts a darker intrigue. This hypnotic, club-appropriate success compels thoroughly over its 7+ minutes. Gargle-y vocal snippets and occasional conversational snippets intermingle over a pulsing house beat. An effervescent synth integration emerges with satiating qualities at the five-minute mark. Subsequent spacey synth arps add further, closing the track with an exciting, colorful whimsy following the nocturnal initial presentation.
Yearning, robotic vocal effects and synth escalations star on the hooky "Needs and Wants," whose eerie vocal pitch fluctuations and clanging synth colors combine for a futuristic-sounding pop dazzling. It's another success, which is also the case with the finale.
"Million Dollar Scratchie" epitomizes the release's tonal variety, succeeding in both dark and bright elements; the synth buzzing and vocal sample repetition build patiently, culminating in perky synth arps that escalate into the final moments. Then and Now and Now is Then succeeds in its experimental, atmospheric electronic approach throughout.