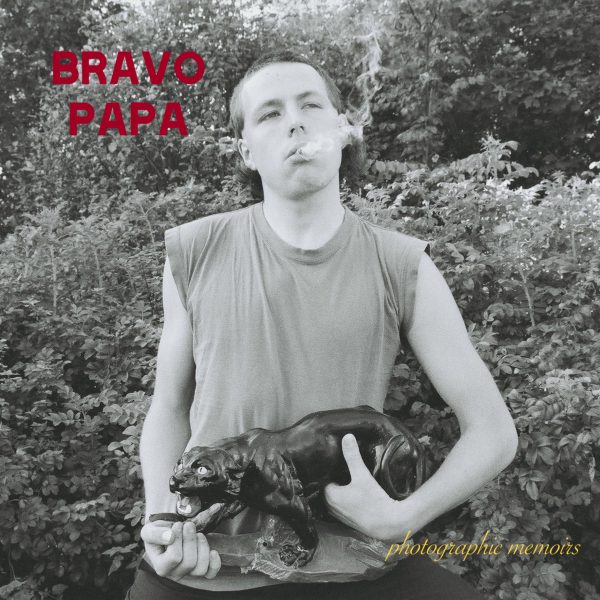 The fifth album from Oslo-based rockers Bravo Papa, Photographic Memoirs is a showcase in moody post-punk and rock, recalling acts like The Chameleons UK and Television.
The album's title track opens with a murky post-punk demeanor, as the lyrics beckon to "satisfy me." The rousing retrospective lyrics — "your daddy had photographic memory, from when you were born," — plays with an emotive pull amidst the moody, '80s guitar tone nostalgia. The subsequent "Real Life" captures a sense of bedroom isolation, set against a subdued, ghostly guitar line that breaks into a twangy seduction as the three-minute turn approaches. These two tracks do excellently in crafting a moody rock allure to kick off Photographic Memoirs.
"These Things That I've Learned" continues the steadily evolving post-punk appeal. "I was awake when I first warned you," the vocals beckon, conjuring a mood reminiscent of The Chameleons UK. A gentle bass pulsation and hypnotic guitar twangs drive to a caressing, jangly engrossment in the chorus, with a Tom Verlaine-esque immersion as the haunting synths follow. An especially impassioned second half stirs past the three-minute turn, with the "place out of reach," vocal sequence standing out in particular.
The enveloping "Bulletproof" is another testament to the band's knack for satiating builds. A solemn bass line and chiming guitar textures converge with melodic qualities, with multi-layered vocals and jangly guitars combining for a wholly memorable chorus. The subsequent "You Set Me Up" casts a more psychedelic intrigue, with jazzy percussive hints and eerie guitar stylings. The atmosphere is palpable here, especially as fluid guitar twangs emerge past the first minute. The sequence from the debonair bass-fronted "Bulletproof" to the fluttering guitar-laden beauty of "You Set Me Up" represents another strong point on the album.
While guitars and emotive vocals play a prominent role throughout, synths play with sporadic atmospheric engrossment — sparser in their presence, though wholly resonating when unveiled. "Aegis on Fire" is enjoyably indicative of this, as spacey synth chills appear intermittently between the subdued guitar tones and lyrical musings on a confused past. "Aegis on Fire" evolves into a percussive accompaniment and multi-vocal passion, leading a rousing second half. Full of quality tracks like these, Photographic Memoirs is a stylish, melodic album from Bravo Papa, whose veteran songwriting and post-punk reverences play with captivating immersion throughout.