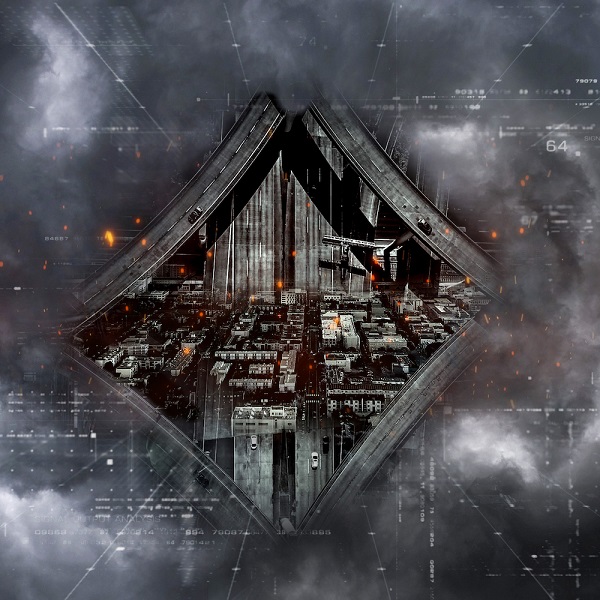 Emerging from the illustrious Bay Area hip-hop scene, MacArthur Maze are a collective that touts a gripping sound throughout their debut album, Blvck Saturday. Per member Blvck Achilles, the release pays tribute to "a party/movement that came from the Bay Area in the late '90s and early aughts," which accommodated creativity and collaboration within the scene.
From the spacey opening interlude to the soulful string-laden charisma of "First Friday," Blvck Saturday kicks off with instantaneous appeal. Looping strings and Motown-feeling vocal samples to craft a gripping background on "First Friday," set against a debonair vocal lead with precise rhythmic engrossment. The various vocalists share this knack for fluid entrancement amidst their differing tonal deliveries; the album succeeds consistently in interweaving the multiple vocalists with seamless integration.
Seductive woodwinds on "Panther Bruce Lee" lead a cinematic-friendly blast to the '70s, fitted alongside suave vocal sequences from Ian Kelly, D. Bledsoe, and Champ Green. The subsequent "San Pablo Dam" also succeeds with its atmospheric engrossment; tales of night-shifts and alleyway dealings compel set against eerie strings and slithering saxophone. The "wondering which way to go," vocal sample injects a shimmering, soulful brightness to the nocturnal exterior. "San Pablo Dam," whose music video is below, is another testament to the collective's ability to craft immersive narratives within aptly consuming soundscapes.
The album's straight-cutting finale, "Thank You Have A Nice Day" intertwines brass swells within a heady delivery, propelled by a powerful vocal showing from Jane Handcock. Nearly all the members in MacArthur Maze take part here as various vocals emerge, centered around a theme "feeling blessed to just breathe today." The track proves especially gripping in its tonal escalation past the two-minute turn, when murky submergence builds into blaring brass and steady rhythms. "Welcome to Oakland, windows broken, cars stay smokin'," follows this with a captivating pull.
Blvck Saturday is a riveting showcase from MacArthur Maze, combining the standout talents of Jane Handcock, Roux Shankle, Champ Green, Blvck Achilles, Ian Kelly, and D. Bledsoe. From the hazy keys on the gripping title track to the cinematic soundscapes displayed on "Panther Bruce Lee" and "San Pablo Dam," the album's production excels with melodic, moody instrumentation and a diverse range of vocal accompaniments.
Blvck Saturday is available now for stream through all major DSPs via Table 5 Music Group.