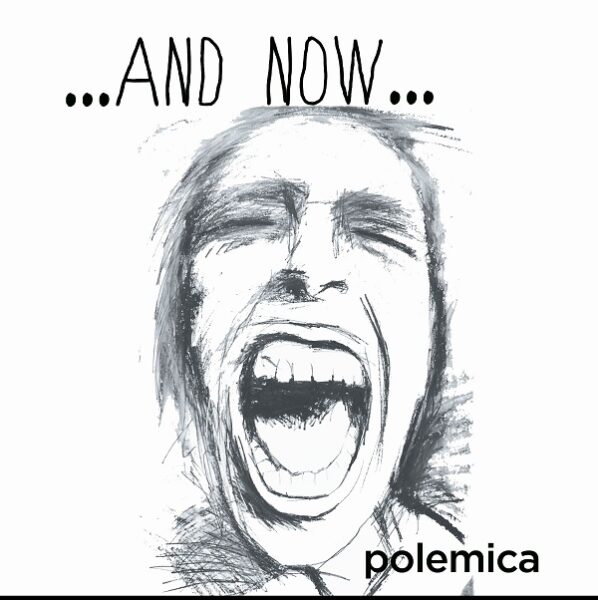 Releasing on September 30th from Italian band polemica, …and now… is the act's third album. From the frenzied punk-laden rock of "it's our time" to the anxiety-inducing escalation of the opening "paranoia," the album presents an inventive and enjoyably unsettling sound, showcasing the project's ample creativity. The release follows up 2021's virtual collaboration Herstory in 3 Parts: Repeat, Remove, Create.
Highlights are abound. "isolation" concocts a sound fit for nighttime with its "rock you like a child," vocal temptations and hypnotic guitar pulses; the sound here is more tender and soulful than many others, which embrace a raucous rock energy on blasts like "war is anachronistic." Whether digging into that one's ferocity — showing shades of early Manic Street Preachers — or the ghostly immersion of "winter whispers, …and now… proves wholly fulfilling.
The album's artwork, created by British artists Paul Brennan and Dionne Swift, adds a pop and symbolic touch. With 10 energetic tracks, polemica explores their diverse musical personalities, showcasing a gripping fusion of punk, funk, and noise. …and now… is a testament to the band's growth and abundance of innovation, and we're firmly anticipating its release.
We discovered this release via MusoSoup, as part of the artist's promotional campaign.