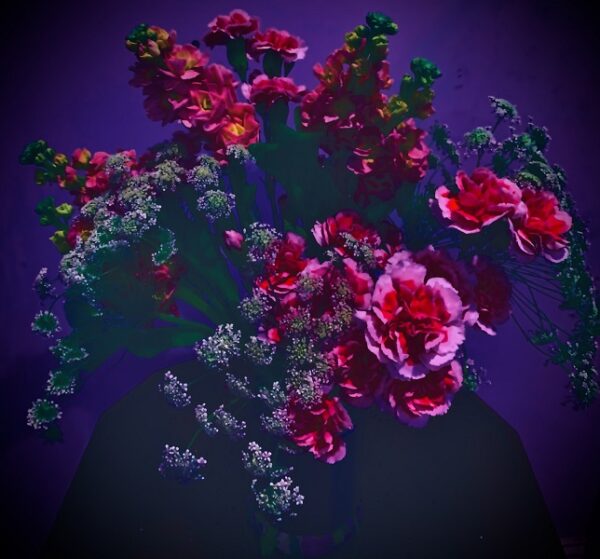 Featuring haunting ambient soundscapes and murky vocal integrations, Sam Y Nona is a striking concept album from JSDavani, the project of multi-instrumentalist Jacoby Davani. The project already impressed earlier this year, with the Again Begin EP. Sam Y Nona continues to showcase the act's impressive sound, steeped in noise-pop, field music, and successful experimentation.
Opener "Coumarou" is exemplary of the project's inventive atmospheric engrossment. An intriguing dual-vocal layering complements lush, spacey synths — immersing in its opening, prior to a graceful piano-forward sequence. A somber vocal and higher-pitched reflection intertwine with hypnotic effect, musing about dreams and the importance of persevering for one that's true.
In the bouncier, more approachable realm, "intendanending" weaves aquatic-minded synths amidst crackling percussion, inducing a feeling of video-game nostalgia. The serene key pulsations and enveloping, gentle vocals remind aesthetically of Panda Bear. The steady vocal tones and bubbly synths caress with a sense of underwater mystery.
The 16-minute centerpiece "opportunityisnowhere" presents a textural bliss. Creaking effects and a glistening synth pad concoct visions of being on an old ship, in the middle of the ocean, far away from society. The ship may be slowly deteroirating, but at least you have peaceful solitude. This patient audible journey proves fulfilling, particularly as ghostly shimmering enters in the final few minutes. Sam Y Nona is abundant with atmospheric intrigue from JSDavani.
—
"Coumarou" and other tracks featured this month can be streamed on the updating Obscure Sound's 'Best of August 2023' Spotify playlist.