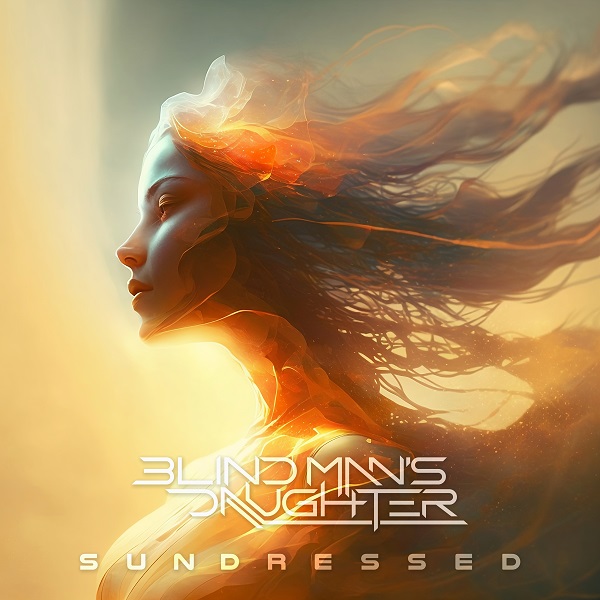 A rousing prog-metal showcase from Albuquerque-based band Blind Man's Daughter, the new album Sundressed excels with its gripping builds — often rising from serene contemplation into ardent expressions of scorching guitars and dexterous rhythms. The dynamic production features these climactic structural evolutions alongside Ashley Wolfe's dynamic vocals, capable of both lush dreaminess and ferocious passion.
The album's title track is among the highlights. Dreamy vocal soaring builds into intensifying spurts of guitars, providing a stirring contrast between the subdued vocals and charged-up guitar dexterity. The vocals show some soaring sections though remain largely subdued, favoring an emphasis on the guitars and rhythms; the result is a showcase of the project's stellar musicianship and instrument-driven dynamics.
"Bloodmoon" plays in the opposite spectrum, favoring a more serene meshing of guitars alongside a soaring vocal passion. The atmosphere here is grippingly nocturnal and meditative, particularly as starry-eyed synths approach the one-minute turn. The opening "Mirage Harmer" compels with energy in all regards — from the impassioned vocals to the heavy guitar pulses. Sundressed shows a stellar progressive-rock and metal fusion from Blind Man's Daughter.
—
"Days Fall" and other tracks featured this month can be streamed on the updating Obscure Sound's 'Best of September 2023' Spotify playlist.
We discovered this release via MusoSoup, as part of the artist's promotional campaign.