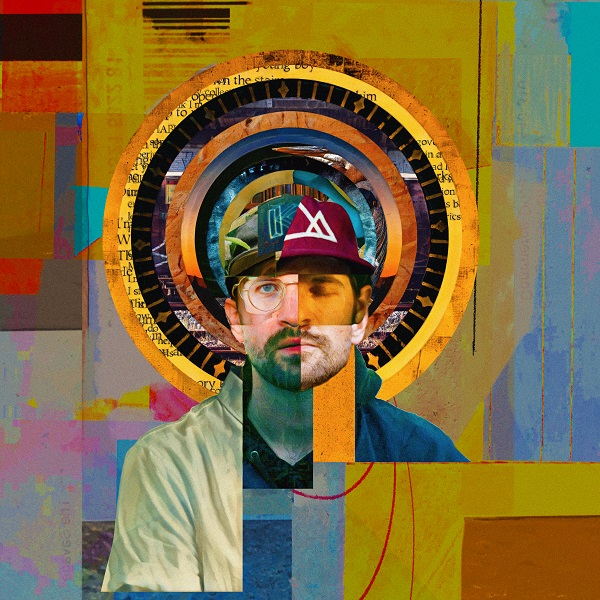 A breathtaking exploration of self-discovery complemented by both intimate folk and orchestral expanses, A Costly Collection is the new album from Joel Porter. Originally from North Dakota, the artist exudes a timeless quality in his heartfelt songwriting, abundant with poetic introspection as trickling acoustics and sweeping string arrangements alike enamor alongside.
"I am a simple collector," Porter's ghostly vocals resonate on the album's opener, a captivating production exemplary of the riveting structural builds throughout the album. Porter's solemn vocal presence and gentle piano pulses lend a minimalist charm to start, attaining a gorgeous fusing of strings and twinkling prancing at the track's conclusion. The album's title track feels poignant in its title and themes, reflecting an artist's outpouring of emotions and collection of introspections.
It takes less than a minute for the beautiful "Bad Habits" to reveal its gorgeous string arrangements, sounding as if Sufjan Stevens and Andrew Bird came to a melodic embrace. "Another day spent in the seams of old duvets and magazines," Porter lets out, capturing the comforts of tranquility and one's own personal cocoon. "What's the use?" he continues alongside brassy infusions and added vocal layers, concluding the track with a powerful expanse.
The ensuing "Psyche" is among the album's more rhythmically bustling efforts, delivering a commanding sound with its intertwining vocals and dexterous chamber-pop flow. The album overall succeeds in its exploration of the human psyche, and "Psyche" in particular seems suggestive of the mind's knack for constant movement — whether in contemplation, questioning, or feeling awestruck. The convergence of brass and intense percussion sends chills at the two-minute turn in particular, submerging the sporadic vocals beneath the rousing instrumentation's ferocity.
More serene folk-minded outputs like "Blind Luck, Kind Heart" and the subsequent "Little Tooth" prove just as fulfilling, and in following "Psyche" is representative of Porter's ability to shift brilliantly within the singer/songwriter mold — from orchestral-accompanied grandiosity to intimate folk beauty, guided by bird-chirping and trickling guitars. The nine tracks on A Costly Collection each breathe a cathartic clarity with satiating, different personalities.
Particularly resonant in its capturing of the human experience, "Godsend" conveys the hope apparent in many as they face strife. "Just waiting for a godsend," the opening vocals let out. A somber piano line complements reflections on "how we got here," swelling to the chilling "tired of waiting for a godsend," sequence — bolstered by spine-tingling wordless backing vocals. Lush strings emerge with graceful intent, pairing with the understated vocals and gentle piano pulses for a riveting production.
Porter's music has moved us for years, spanning from 2017 single "St. Anthony" to album cut "Patterns In The Badlands," and A Costly Collection emerges thoroughly as a striking illustration of his songwriting talents.