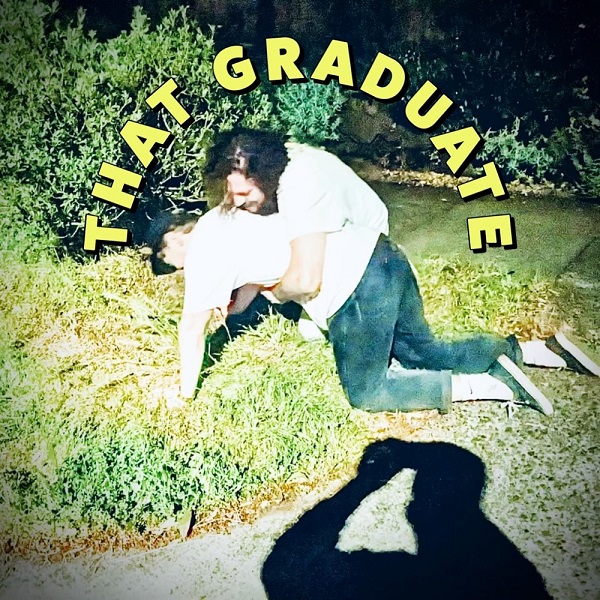 Catching our ears with the jangling rock single "If you and I" in August, emerging project That Graduate continues a strong showing on their self-titled EP. The six tracks tout a hooky rock sound, touting a peppy, surf-touched styling with debonair appeal.
Opening track "Cape Fear" complements early-morning spoken-word recollections with guitar pulses, driving into a head-forth lyrical embrace accompanied by a playful bass bounce. The steady vocal composure, twangy guitars, and bouncy bass reflection make for an accessible, fun kick-off to this enjoyable EP.
"Lost Care" enamors with its patient escalation into a suave vocal composure, yearning to "take me back," into the subtle guitar additions at mid-point, assuming an enjoyably trickling tone; its infusing is wholly infectious, particularly as soaring vocals embrace at the two-minute turn. "Going Fast" also appeals with a similarly paced momentum, culminating in a bass-heavy "all I see," punchiness alongside flashing guitar spurts.
The EP's finale "That's Enough" wears a melodic angst. "'That's Enough' deals directly with the feeling of being ditched," the artist explains. "For me, this was my brother ditching our band Hard Yes and the effect that had on me and my music." The consistent bass line and sporadic guitar twangs concoct ample momentum alongside the present vocal feeling and its title-referencing refrain. That Graduate shows a catchy rock confidence throughout their EP.
—
"Cape Fear" and "Set Back" and other tracks featured this month can be streamed on the updating Obscure Sound's 'Best of September 2023' Spotify playlist.