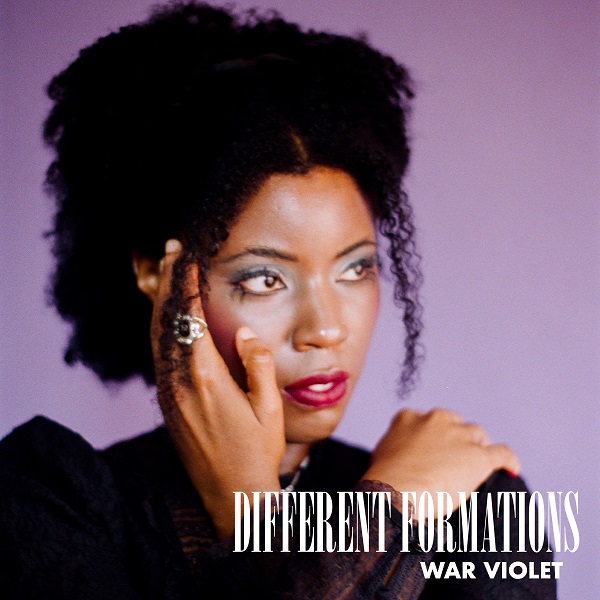 A powerful track with introspections on alienation, identity, and the search for meaning, "Different Formations" comes via War Violet, the project of New York-based musician and songwriter Jummy Aremu. Gentle acoustics and heart-tugging string arrangements intrigue from the get-go, driving seamlessly into Aremu's expressive vocal presence, touting a soaring captivation reminiscent of Weyes Blood. The track precedes the artist's upcoming debut album, which is nearing completion.
The poetic lyrical imagery — comparing current plights to "an angel tumbling down, or a statue on a mountain," — stirs amidst the piano additions and underlying acoustics. The questioning of "what do we fill with these open spaces?" proves resonant in capturing the loneliness of deep contemplations, particularly surrounding the wide range of experiences of life — from beautiful heights to morose lows. War Violet describes the track as a "letter to the wonderful and horrifying chaos of earth, a place where there is extreme beauty, but also decay, all happening at once."
Aremu elaborates further on the track:
"This song was written at a time when I was dealing with insomnia. In my half-asleep half-awake state I often felt as if I was floating above earth. I observed earth from afar as a spectator, and thought to myself, if I was not here, then where would I be? Different formations is about coming to terms with the decay of our earth and atmosphere, and our search for meaning. It is about the ways in which we live on earth like we want to escape it. I wanted to indulge in the chaos and irony of earth, and make a song that was beautiful, but sad."
—
This and other tracks featured this month can be streamed on the updating Obscure Sound's 'Best of September 2023' Spotify playlist.
We discovered this release via MusoSoup, as part of the artist's promotional campaign.