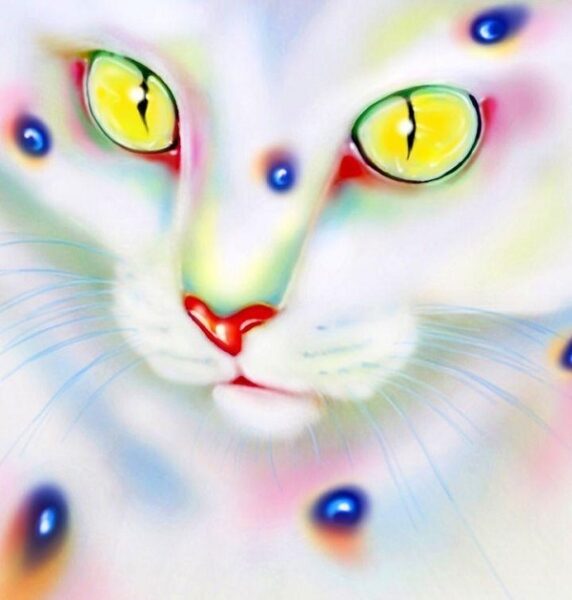 Out today, Chemical Oasis is the debut album from London-based artist Cody Pepper, the project of French singer/songwriter Pauline Janier. The release thoroughly impresses with its atmospheric, inventive sound — spanning from the moody orchestral expanse of "The Flute Opening" to the psych-friendly flourishes within "I Tried To Please."
Janier's passion for music was ignited upon seeing a performance by The Kills' Alison Mosshart at the Eurockeennes festival in Belfort. Since then, the artist has relocated to London, and now leads an ascending solo career, in addition to being lead singer and flutist of the band Zebrah, featured a few years ago with the track "Dimension."
Produced by Basile Lacroix-Boettcher, Chemical Oasis captivates with consistent mystique. "Salt and Sweet" is among the highlights, swelling from trickling momentum into jazzy percussive movements at mid-point amidst dreamy vocals; shades of Kate Bush are apparent in the ghostly escalation. The aforementioned "The Flute Opening" is especially exemplary of the artist's talents, weaving brass, dynamic rhythms, and gorgeous woodwinds for a moody enthrallment. Second-half guitars electrify alongside the haunting vocals, rhythms, and orchestral maneuvers.
Another standout, "I Tried To Please" struts a hypnotic rock appeal, set against lyrics exploring the depth of self-esteem. "Funk Funky Funkish" is another riveting display in woodwind implementation, traversing with upright bass feelings and jazzy saxophone inserts. Chemical Oasis is a riveting, stylish success from Cody Pepper.
—
"The Flute Opening" and other tracks featured this month can be streamed on the updating Obscure Sound's 'Best of October 2023' Spotify playlist.