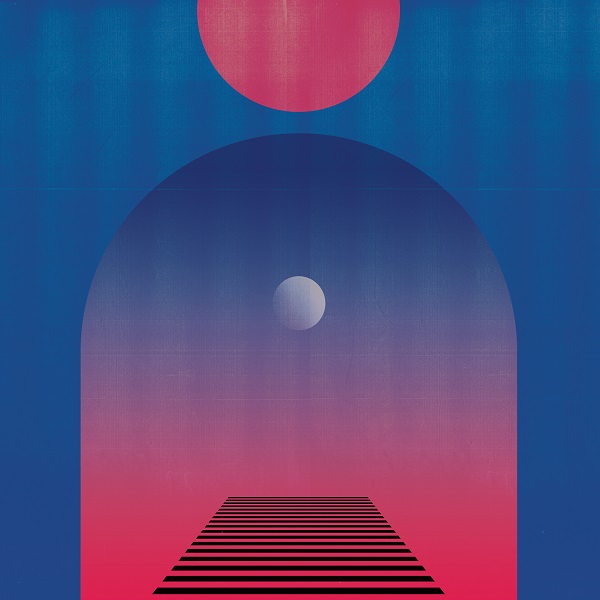 London-based artist Domax crafts a range of illuminating soundscapes throughout the Dark Storm EP, infusing spacey synth ventures and atmospheric guitar additions.
The opening "Dark Storm" is a showcase in developing momentum. Grimy synths buzz with sporadic pulsations, as a shimmering textural background lingers with spacey intrigue. A steady, whirring embrace stimulates at mid-point, traversing into a more rhythmic emphasis before the conclusion's fervent re-assembly; "Dark Storm" commences the EP with climactic engrossment.
"Zeke" features a more vibrant synth composure amidst bustling percussion, with occasional shimmering effects lending a touch of post-punk energy. A bright synth line past the two-minute turn excels in its overlap with a lower-pitched synth, strutting a melodic versatility. "AgainAgain" follows with a similarly spirited composure, infusing guitars with further prominence.
Moving to the EP's closing tracks, "Park Fever" casts a danceable glow with its glistening synth work, while the concluding "Dream Haus" feels fit for driving at night as neon lights whir by; the hypnotic loop-y underlying and bursting synth tones make for a strong atmospheric charm, qualities evident throughout the compelling Dark Storm EP from Domax, who is also the co-founder of London-based record label and collective Holy Shift.
—
"Zeke" and other tracks featured this month can be streamed on the updating Obscure Sound's 'Best of October 2023' Spotify playlist.
We discovered this release via MusoSoup, as part of the artist's promotional campaign.