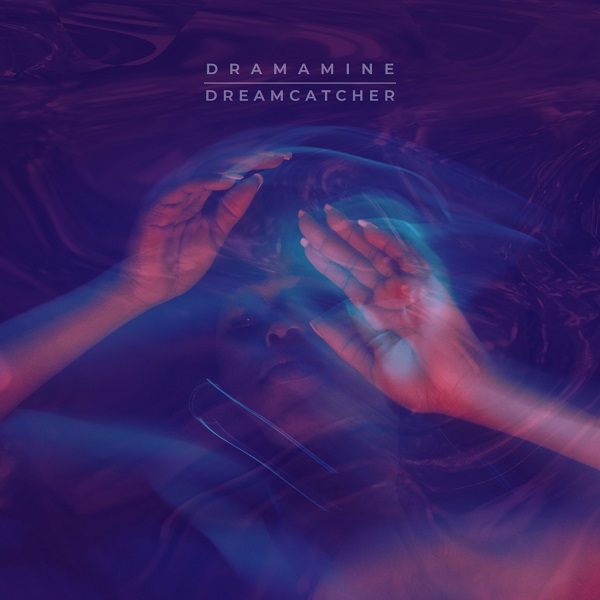 Dreamcatcher is a gripping new album from Philadelphia-based band Dramamine, who excel with an atmospheric blend of shoegaze and dream-pop. The project first caught our ears last year, with the gripping album Seasonal Affective Disorder. Mastered by Simon Scott (Slowdive), Dreamcatcher is "meant to pull the listener into a dream state and explore the many types of dreams humans have," per Dramamine.
The opening "Just a Dream" induces a trance-like state with whispered title-touting refrains, gentle acoustic strums, and textured synth/guitar interplay — unfolding with gentle elegance. The ensuing "Hypnotize" conjures a more soaring rock-friendly composure; dazed vocals and a sitar-y guitar resonance intertwine with chillingly memorable results, making for an apt track title.
"Dissolve" enamors with its tranquilly consuming qualities, layering twangy guitar lines with a string-laden background resemblance, with 01:30 ushering in another guitar line and contemplative wordless vocals for a spine-tingling immersion. "Come Back" is another highlight in that lush vein, reminding fondly of The Clientele. The closing "Celestial Skies" exudes a more spirited effervescence across its extended runtime, with prancing guitars and spacey synths converging for a gorgeously atmospheric pull. Dreamcatcher is another affirming success from Dramamine.
—
"Just a Dream" and other tracks featured this month can be streamed on the updating Obscure Sound's 'Best of October 2023' Spotify playlist.
We discovered this release via MusoSoup, as part of the artist's promotional campaign.