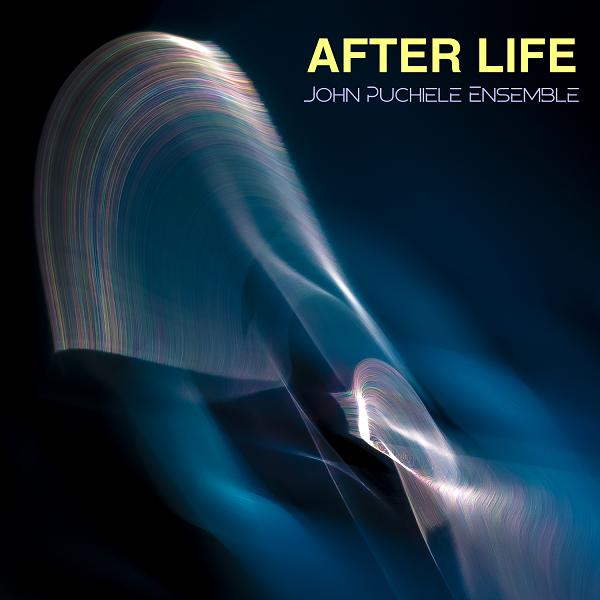 Throughout the new album AFTER LIFE, Toronto-based John Puchiele Ensemble enthralls with a range of stunning soundscapes, propelled by gorgeous string arrangements and tactful textural underlying. The concept album pursues an "aural and allegorical journey into the after life," presenting an aptly contemplative and spacious production that emphasizes the artist's gripping songwriting and knack for gorgeously unfolding song structures.
The opening "Depart" captivates with its escalating shimmer, evoking deep space as a rush of textured whirring emerges. The steady development of string-laden textural additions result in a caressingly emotive sound, one that kicks off the album in beautifully spacious form. The crisper yet melancholic strings on the subsequent "Liminary to the Otherside" builds with a gradual enticement, as the initial sequence becomes bolstered by flourishes of effervescence. These two successes open up AFTER LIFE with feelings of atmospheric grandeur.
Highlights are abundant throughout the album. The chilling "Short Darkness" weaves ghostly choir effects and somber strings amidst a lush backing, moving with grace, while "Seraphim" develops tactfully from piano-based minimalism into sporadic spine-chilling strings. The epic title track captivates in its 9+ minutes as well, bridging mid-point serenity into prancing piano ardency into the invigorating conclusion. AFTER LIFE is an atmospheric tour-de-force from John Puchiele Ensemble.
—
"Depart" and other tracks featured this month can be streamed on the updating Obscure Sound's 'Best of October 2023' Spotify playlist.
We discovered this release via MusoSoup, as part of the artist's promotional campaign.