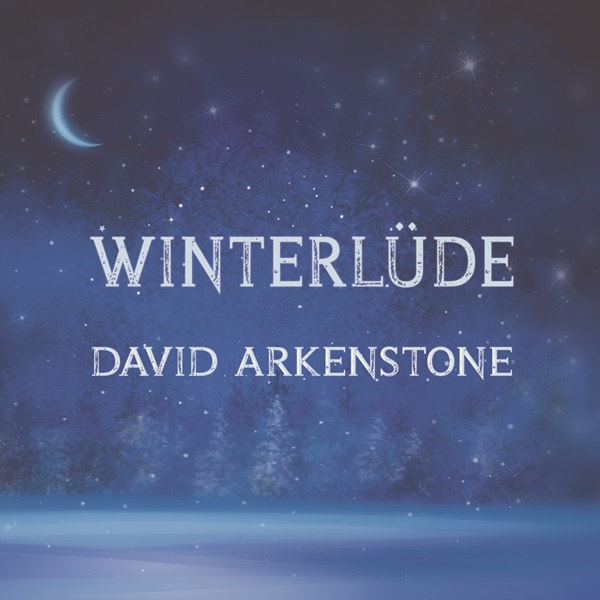 Rather than emphasize the bitter cold and tiresome shoveling, the ravishing album Winterlüde audibly conveys the finer moments of winter — like the beautiful sight of falling snow, fit for contemplation alongside a warm fire and twinkling holiday lights. The release comes via five-time Grammy nominee David Arkenstone, who succeeds in capturing the more delightful feelings of winter upon its arrival.
"It's an idealized winter to be sure, but I wanted to illustrate some of the moods that come over me during this unique time," Arkenstone explains. "It seems the earth is more quiet and there's more time for reflection and contemplation." He continues: "The songs are like little chapters in a book, with each sound painting embodying a characteristic or mood that is meaningful to me during this magical season."
Piano, strings, and orchestral pushes lead a fantastic production, showcasing a cinematic-friendly appeal in the songs' abilities to concoct visual splendor in its audio form alone. "Darkening Skies," for example, touts a magnetic briskness in its flourishing orchestral range, building with haste and sounding like the setting of a mall's holiday rush. In the other spectrum, "The Icy Brook Finds Its Way" touts a tranquil enamoring, propelled by gentle piano pulses; one can easily envision a more nature-set winter setting, where snow delicately falls on a brook slowly ceasing its trickling of water.
From the serene minimalist haze of "The World Sleeps" to the ravishing orchestral yearning within "The White Cathedrals," Winterlüde proves enthralling in both its more delicately precise and expansively bursting moments. The release marks another career success for David Arkenstone.
—
"Warm Lights Flicker Across The Lake" and other tracks featured this month can be streamed on the updating Obscure Sound's 'Best of November 2023' Spotify playlist.
We discovered this release and provided the feature as part of the artist's promotional campaign.