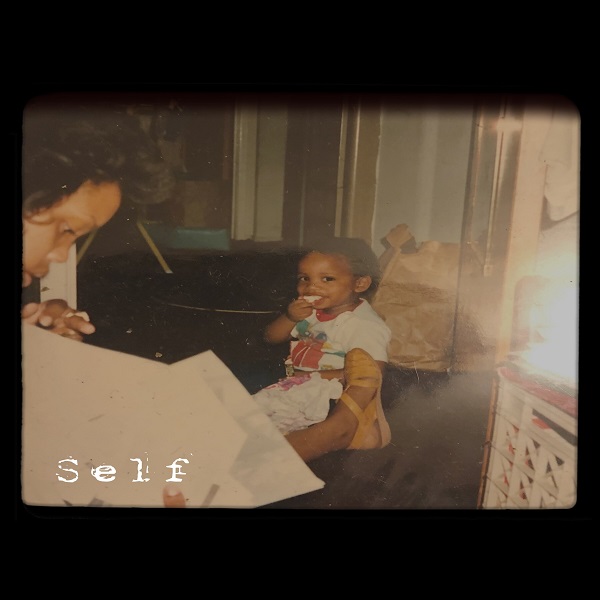 Jthurston presents a consuming hip-hop production on new album Self, ranging from the hauntingly nocturnal "Find" to the soulful pop hooks within "Live My Life." The release succeeds in delving into concepts like self-doubt, imposter syndrome, and rejection — building to a vigor and confidence that bolsters artistic pursuits and expands the human experience.
The opening "Last of Me" eloquently conveys how self-confidence can inspire the road to artistry. "I had to kill the doubt before I put my dreams in action," the vocals emit amidst a ghostly piano procession. Reflections on school peers laughing at such aspirations invigorate in the "look at me now," power. An eerie synth injection follows into the "I ain't waiting for no handout," confidence, stirring in its feelings of empowerment and vigorous confidence. Self kicks into gear with the utmost confidence and aesthetical grip with "Last of Me."
The quest from self-doubt to confidence continues on the introspective "Me, Myself, and Shame," another standout. Plucked strings and submerged "you should be ashamed," vocal murkiness ventures seamlessly into the vocal lead. "I'm so ashamed of myself, I've grown afraid of myself," they admit, furthering an atmospheric search for confidence. "Solitude" follows with a lusher synth-oriented production, reminding of J. Cole with the melodic beat and witty wordplay. References to low points and a sense of isolation — and also a sense of running out of time — contrast beautifully with the airy, crisp synth gliding.
"Life is too short," is another gripping concept explored, recited in the charismatic "Live My Life." A soulful title-touting hook sends chills, asking "what ya know about this grind?" into a fluid hip-hop charm. The soulful pop hook and heady hip-hop verses blend with a cohesive enamoring. Whether on more contemplative efforts like this or the angsty "Unhumble" — declaring "fuck being humble, I'm gonna talk my shit," — Self enthralls with its immersive hip-hop production and thematic representation of building confidence, particularly in the face of doubters.