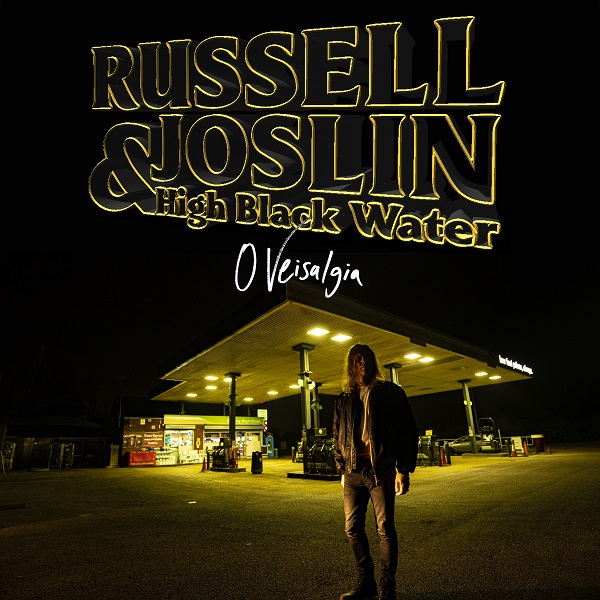 Today marks the release of O Veisalgia, the new album from London-based artist Russell Joslin. From the haunting dual-vocal immersion of "Evidence" to the orchestral-laden rock of "The Spring," O Veisalgia compels with its strong songwriting and eclectic tonal range. We anticipated the album being high-quality, with opening single "Streetfight" captivating us when premiering last year — and O Veisalgia certainly matches those high expectations. The album proves riveting in its stylish, melodic rock sound.
Joslin's fifth album, O Veisalgia thematically channels the complexities within a world full of tumult yet also beauty. "Bridlepath Lane" is enjoyably exemplary of the sound within, intertwining powerful vocal layers and brassy flourishes amidst grimy underlying distortion; meanwhile, vocals reference "the middle of the night," and neon colors, furthering the nocturnal, contemplative engrossment.
"To the Country" channels a more folk-forward intrigue, as string infusions and lonesome vocal inflections emit an idealistic hope — "to the country with our pockets full of dreams." Rhythmic momentum and grittier guitars converge into an enveloping chorus, where the vocal duet sends chills. "Deep Blood" closes the album in powerful form, as lingering guitar tones and late-night brass take charge, into a soaring "blood red," sequence with poignant visions of societal decay. A longing for a better past, and a hope for rebuilding, is apparent throughout the enthralling O Veisalgia.
—
"Streetfight" and other tracks featured this month can be streamed on the updating Obscure Sound's 'Best of November 2023' Spotify playlist.
We discovered this release via MusoSoup, as part of the artist's promotional campaign.