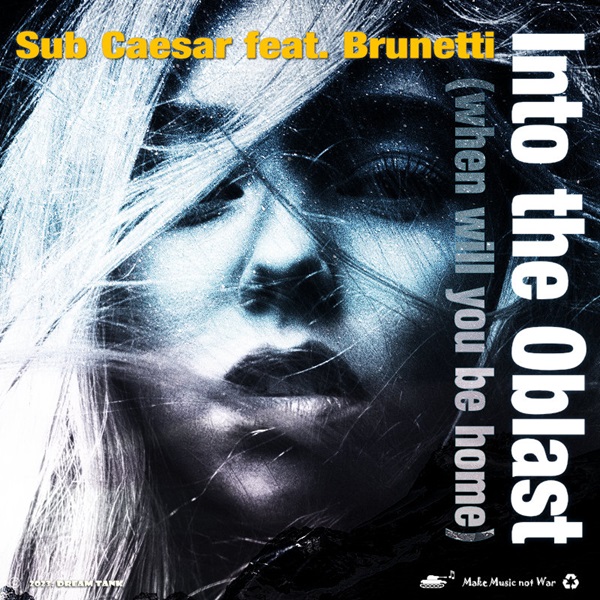 A hauntingly hypnotic electronic sound persists on "Into the Oblast (When Will You Be Home)," a captivating collaboration from Utrecht-based producer Sub Caesar and Brighton, UK-based singer/songwriter Brunetti (the alias of Betty Lawrence). The emotively melodic vocal lead asks "when will you be home?" amidst the heady synth work, assuming an eerie crispness and nighttime spirit as slight rhythmic backings evolve into a bassier pulse at the one-minute turn.
Counting the days of the week alongside, waiting for the arrival, the resonating impact is strong — particularly in the track's context, taking inspiration from "one of these heart-breaking clips of soldiers returning home, hugging their children." The painful awaiting is conveyed grippingly by Brunetti's steady, ethereal vocal emotion.
"Angry when I watch the news, not the news I would choose," they break through at one point, traversing aptly into the title-touting questioning. Nightly fears and a hope to reunite are delivered with authenticity and stylistic savvy, marking a certain success from the collaborative duo of Sub Caesar and Brunetti.
—
This and other tracks featured this month can be streamed on the updating Obscure Sound's 'Best of November 2023' Spotify playlist.
We discovered this release via MusoSoup, as part of the artist's promotional campaign.