Pool Holograph – "Incognito"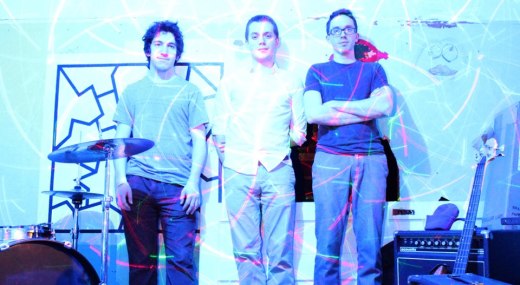 Pool Holograph are an exceptionally talented trio from Chicago, with a track in "Incognito" that sounds like punk-rock legends Wire risen from the dead. The climatic beginning finds a deep bass murmur and playful guitar line meshing together. An additional guitar entry, with its tone more electric and twangy, jump-starts a bridge high in anxious fervency. Wyatt Grant's vocals are nonchalant throughout the verses, later echoing the increasing volume of the bridge with a melodically reflective vocal twist. At this point he clears way for a chorus that features solely instrumentals, most notably a soaring guitar line again complements of Grant.
Grant's vocal approach is similar to Wire's Colin Newman, who often built up tracks with his intense vocal performance before sliding into the background and letting the powerful instrumentation take over. Bassist Zach Stuckmann and drummer Josh Rodin comprise a stunning rhythm section that fully complements Pool Holograph's sound, which is smartly wrapped in post-punk and rock influence. You can hear a bit of Wire and some of the Pixies on an effort like "Incognito", while a track like "Reeds" recalls Velvet Underground with its hushed reverberations. Pool Holograph's new self-titled EP will get a ton of acclaim. Mark my words.
Grab it for $4 at their Bandcamp now. A stream is available below:
holograph
pool holograph download
pool holograph ep download