Po' Brothers – "Feel"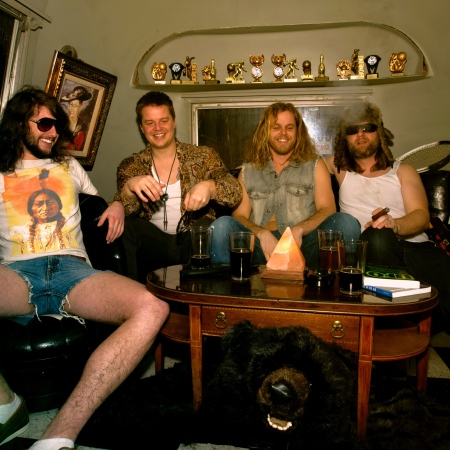 Po' Brothers aptly describe their new track "Feel" as "what happens when Neil Young-esque psychedelia hops into a Pontiac Thunderbird bound for blues-ville USA." The four-piece from Seattle – short for "Poor Brothers" – has a rockin' sound that has drawn comparison to Black Crowes and Blind Melon alike, with the melodic verses and muscle-y chorus on "Feel" showing both these likenesses well. With '90s nostalgia on full blast, the track especially benefits from psych-friendly vocal work in the bridge and throughout the chorus, which aligns wonderfully with the blaring guitar work – a mixture of distortion and squealing single – in the hook.
The track is the second single off their new album Hunchhunchbeardown, out July 1st.