Posted
September 24, 2006 by Mike Mineo
in
A few new singles…
I don't what it is about Fall, but it seems that every time it comes around, a handful of very impressive singles are released. While always in preparation for the chaos of holiday album releases, it's fun to hear some new material from artists who have been silent for most of the year.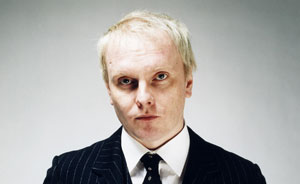 Luke Haines is undoubtly one of my favorite musicians. Every project he has led, from The Auteurs to Black Box Recorder, has been absolutely brilliant. His solo releases have been interesting and engaging as well, to say the least. Nowadays, he is growing in age but his musical ability is not fading at all (unlike his hairline). The self-titled single off of his new album, Off My Rocker At The Artschool Bop, has the same technological disco feel as the songs on his other solo release, The Oliver Twist Manifesto. I'm not sure if Haines is going to attempt to rap again on the new album as well, but the new single is particulary impressive with a deeper sound than most songs he has released recently. The album releases on October 30th.
Luke Haines – Off My Rocker At The Art School Bop
[audio:https://obscuresound.com/mp3/luk-off.mp3]
——————————————————————————————-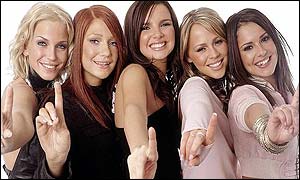 Yeah, I'm being completely serious. Girls Aloud's new single, 'Something Kinda Ooooh' is actually one of the catchiest mainstream pop songs of 2006. For that purpose alone, it probably won't get as much airplay as it deserves, which might actually cause the stubborn indie kids to give it a listen. Without much competition, they are arguably the best group created from a reality television show, which includes the new (and washed up) INXS. I realize these girls don't have that certain songwriting ability, but at least they can sing and they aren't hurtful to the eyes. It's included on their upcoming greatest hits compilation, The Sound of Girls Aloud, which also releases on October 30th. Check out their generic music video here, making it another superficially boring video for a catchy song.
Girls Aloud – Something Kinda Ooooh
[audio:https://obscuresound.com/mp3/.mp3]
——————————————————————————————-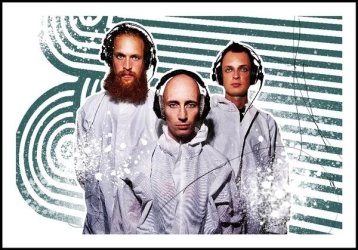 SuperJupiter are a trio from Norway, sounding a bit like an even more perverted Scissor Sisters. With a colorful and energetic play on their typical italo-disco, vocalist Terje shrieks his way through a chorus filled with potent synths on their debut single, 'You Know'. The single recently scored them a record deal with a Ariola (a division of Sony BMG) and it should bring in some other nice perks in the coming months. If you're in the mood for some glam, or disco, or flamboyant 80s pop… check out this very fun new song.
Mike Mineo
I'm the founder/editor of Obscure Sound, which was formed in 2006. Previously, I wrote for PopMatters and Stylus Magazine. Send your music to
[email protected]
.