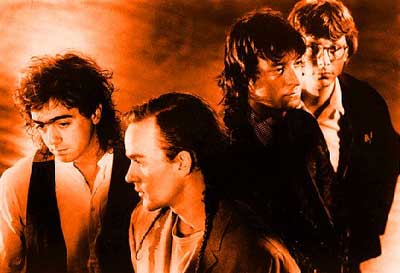 I strongly encourage the purchase of R.E.M.'s new release, And I Feel Fine. The two-disc compilation spans forty-two songs recorded during their emergance from 1982 to 1987, most notably during their classic Murmur and Reckoning albums. Me, personally, I enjoy their earlier material more than their later and more commercially available albums. Not to say that the later material is lacking (it's brilliant as well, for the most part), but their early years is just a perfect example of an up and coming band with overflowing potential just finding their way. The first disc covers twenty-one of their best and originally released songs on their early albums, while the second disc offers a handful of rare live songs and various outtakes.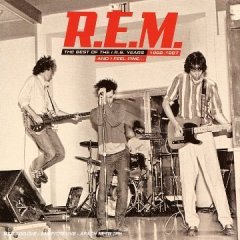 Many of you already know such hits as their breakthrough 'Radio Free Europe' and the popular 'The One I Love', but several gems such as 'Life And How To Live It' and '7 Chinese Bros.' often go by unnoticed. Michael Stipe's musical style has remained the same for most of R.E.M.'s career, resulting in one of the most successful alternative rock bands of all time. Along with such bands as The Smiths, R.E.M. helped define the brilliance of the alternative rock genre that has influenced a countless number of following bands.
——————————————————————————————-
R.E.M. – Radio Free Europe
[audio:https://obscuresound.com/mp3/.mp3]
——————————————————————————————-
R.E.M. – The One I Love
[audio:https://obscuresound.com/mp3/.mp3]
——————————————————————————————-
R.E.M. – 7 Chinese Bros.
[audio:https://obscuresound.com/mp3/.mp3]
——————————————————————————————-
R.E.M. – Life And How To Live It

[audio:https://obscuresound.com/mp3/.mp3]
——————————————————————————————-
R.E.M. – Perfect Circle
[audio:https://obscuresound.com/mp3/.mp3]
——————————————————————————————-