REVIEW: Shiina Ringo – Heisei Fuzoku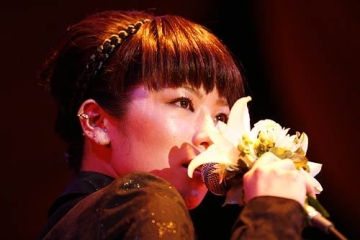 It's hard to judge an album without basing it on the context of the artist's career. After Shiina Ringo put out her "last" album, Karuki Zaamen Kuri no Hana (translated: Kalk, Semen, Chestnut Flower), or her last before creating Tokyo Jihen, I didn't believe a greater pop album could be made. In short, Ringo's first album was a multi-platinum J-pop album and in my eyes the least impressive of her career. As she become a more experimental and talented songwriter (yes, she writes a lot of her own material unlike most famous Japanese artists), her albums became both more solid and beautiful, and less popular. Karuki Zaamen Kuri no Hana, while the low point of her albums sales, had some of the catchiest and most beautiful vocal melodies I've ever heard, backed by a variety of over thirty instruments. Hardly any of the songs could be classified, let alone the entire album, and everything in the songs were placed perfectly. Calling her the Björk of Japan may be more accurate than calling her the depiction of J-pop, but neither descriptions entail the right idea. My high opinion of Karuki Zaamen Kuri no Hana has not been challenged, even with my varied disposition toward her recently released Heisei Fuzoku, an album that I initially had mixed views about. The album consists of thirteen songs, all but four of which are not original to the album. This causes a certain difficulty in my evaluation of the album, as it would appear biased to someone completely new to Shiina Ringo's music. The album was done in collaboration with violinist/pianist Neko Saito and the old songs showcase his presence the most. Some of the songs are also featured on the soundtrack to the movie "Sakuran" (Confusion), to which Ringo is the musical director. The whole album is meant to carry a similar theme to the movie, which is the story of an Oiran (a high class courtesan in Edo Period Japan).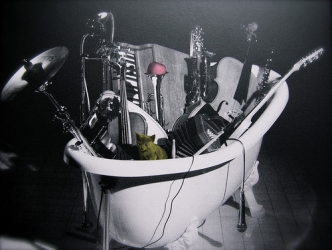 The album's opener, and the most unique of the re-done songs, "Gamble", contains an epic inception, complete with full orchestration. It's a great re-introduction after such Ringo's lengthy absence. As for the other re-done songs, each adapts very well as a different take on the original versions. They all have the original excellent songwriting in tact and are merely slight reconstructions. "Yokushitsu", in its fourth recorded version, is the largest exception of the reconstructed bunch. It's a remix of two older versions that were completely different, one being techno and the other being Disney-esque. "Papaya Mango" is a Rosemary Clooney song and the album's lowest point, in my opinion. The old songs are certainly interesting takes on the originals but they occasionally are not varied enough for a noticable difference. Though many of them were played live this way, the new takes on the songs have been growing on me and I imagine I will become more appreciative with additional listens. I already can't get enough of the manic scat feel of "Meisai" and though "Ishiki" does lose some of it's tragic element, it's just as sensual. The new songs are definitely the high point for any fan, and possibly for new listeners as well, though it may hint as to why she has not released an album full of new material. Those who have heard her entire catalogue know that she rarely plays with the same toys very long, as if she becomes bored with a specific sound after exploring it. These songs are original in style but overlap territory covered in other songs. "Oiran" and "Hatsukoi Shoujo" are her second attempts at a more electronic sound (her first being the original version of "Yokushitsu"), the latter of the two being as haunting and beautiful as I've come to expect, causing me to wish that she had a full album of stuff like it. "Karisome Otome" features accordion and violin like some of my favorite Shiina Ringo songs and while the single version of "Sakuran" also has an accordion, the album version contains more of a big band sound. Interestingly, the single version of "Karisome Otome" (featuring SOIL&PIMP Sessions) had this big band sound, causing the two songs to switch styles. "Kono Yo no Kagiri", a duet with her brother Junpei, is the album's single and last track. It may be the most playfully childlike song of her career and while I wouldn't place it among my favorites, it's still a good song full of fun sing-along duets, horns and bells.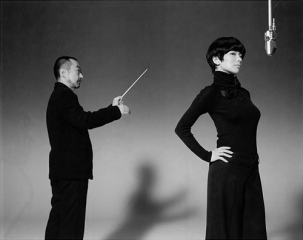 It's difficult for me to evaluate almost any of these songs fairly because they were new attempts at songs that I already thought were as close to perfection as musically possible. With that in mind, I'll leave you with two versions of "Ishiki" to hear the difference. I can't figure out if this would be a good introduction to Shiina Ringo, but I'm sure at the very least it will spark interest for many listeners, even with the possibility that it will take away from the appreciation of the original versions of the songs. However, I do believe that Heisei Fuzoku would have been a perfect opportunity to make her way overseas, being that this album is half in English with a track in French. Previously her English songs appeared forced, and her voice didn't sound nearly as good in English as it did in Japanese, but Heisei Fuzoku shows a new grasp for the language, while also being a collection of great songs from different times of her career. Honestly, I hope she and her record labels attempt to sell it overseas, as I heard Heisei Fuzoku was on sale for iTunes worldwide. I believe a Shiina Ringo or Tokyo Jihen world tour would be just about the greatest music related news this decade for me (as long as it stopped in Boston or NYC), as well as opening the talented artist up for the world. Heisei Fuzoku is most certainly an album full of good, if not great music, but given the context of her career, it's really hard to appreciate the way it would be if these songs were all original. 8.0/10
——————————————————————————————
[audio:https://obscuresound.com/mp3/shiina-gam.mp3]
——————————————————————————————
[audio:https://obscuresound.com/mp3/shiina-ish.mp3]
Shiina Ringo – Ishiki (older version from Karuki Zaamen Kuri no Hana)
[audio:https://obscuresound.com/mp3/shiina-isho.mp3]
——————————————————————————————
[audio:https://obscuresound.com/mp3/shiina-mei.mp3]
——————————————————————————————