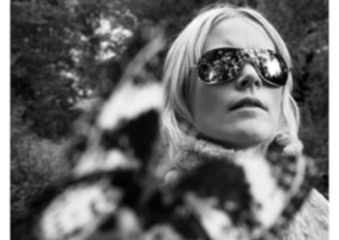 By the time that Swedish brother-sister duo Karin Dreijer Andersson and Olof Dreijer released their third full-length album in 2006, The Knife had already achieved a status as one of the most reputable electronic groups in Sweden. Two Grammi (the Swedish equivalent of the Grammys) nominations in 2003 brought them their first glimpse at national recognition, but it was their reaction to the award ceremonies that first caused The Knife to be one of the most talked-about groups in Sweden. In an effort to boycott the overwhelmingly male presence within the nominations, The Knife sent two individuals in gorilla costumes to represent the duo during the ceremonies. To be nominated for "Best Pop Album" in a country like Sweden where infectiousness seems to integrate itself seamlessly in each and every act is impressive, but for The Knife to make a bold move like that simply attests to their uniquely captivating purpose, not their desire for attention. The approach within their music is tackled similarly, utilizing elements of electronica that have existed in both the past and present to craft a style that is neither desperately overwhelming nor structurally predictable. Such concurrent components may seem to clash against some law of non-contradiction, but this rare ability proved to be the primary factor that propelled The Knife into being one of the most prestigious acts of 2006.
Upon the arrival of Silent Shout in 2006, The Knife's consequential status as #1 on the Swedish charts was justifiably representative of a group whose massive scope of creativity did not even slightly hinder their ability to capture a large audience accustomed to the utmost excellence in pop music. As I mentioned upon classifying Silent Shout as my 18th favorite album of 2006, the album represented subtly infectious pop music in its purest form. Resourceful choruses and surprisingly straightforward song structures were cloaked in wildly imaginative atmospheric tones that were often the result of vibrant rhythm sections, in-key synth variations, and an electronic vocal approach that proved singularly unique to the Swedish duo. The production on Silent Shout was a thoroughly impressive look at modernistic synth-pop with its ethereal percussion and frosty synth pads. Still, the aspect that most listeners came away impressed with was how The Knife were able to transform vocals into an instrumental component that had more flexibility – both in its production and melodic prowess – than any series of synths or percussion that accompanied it. Whether Karin Dreijer Andersson's quivering voice was chopped up, multi-tracked, or put through a variety of range filters, the duo showed mastery of vocal implementation within a fusion of throwback and contemporary synth-pop music.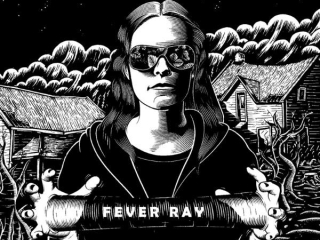 So, as you may be asking by now, why am I rambling on about an album that was released over two years ago? Well, in order to explain the sheer success of Karin Dreijer Andersson's debut solo album, all one has to do is look at the variety of ways in which Silent Shout was so triumphant. Her solo project, Fever Ray, has recently emerged with a self-titled debut that is reflective of the unique aspects of The Knife and Silent Shout in particular. Few will argue that Silent Shout is The Knife's finest hour so far, and this is mainly because it encompassed such a successfully consistent mood palette of coldness and echoed tension. Compared to their first two albums, it was a breakthrough in terms of discovering a natural flow for a group whose ambitious vision occasionally stuttered their progression of consistency. Like Silent Shout though, Fever Ray is the epitome of consistency, both in the quality and tone within the songs. And like The Knife, Fever Ray's songs are bursting with hooks that somehow emerge seamlessly over production and synthesized accompaniments that are often unconventional. That Fever Ray's debut sounds like it originated from the same distant planet as Silent Shout is obviously the result of Andersson continuing a formula that proved successful, but it also means that Fever Ray undoubtedly has the potential to find just as much success as Silent Shout.
One of the debut's standouts, "Now's the Only Time I Know", is an accessible example of how Andersson has carried over her engaging techniques from The Knife throughout Fever Ray's ten new songs, many of which are equal to or even surpass several tracks on Silent Shout. It is also one of the best examples of the way her vocals evolve throughout a given song in accordance to its instrumental accompaniment. Her first few lines are barren, reflected by a similar vocal track that is delayed by a few seconds. However, when a synth pad emerges and the percussion intensifies with an extra kick, her intensity rises and an extra dose of reverb is found alongside a chorus that works wonders with a bubbly bass line and trickling synths. "When I Grow Up" sees a more minimalistic approach, with a more consistently ardent delivery reminiscent of The Knife's "Like a Pen", only without the driving pulse of techno. "When I Grow Up" is instead accompanied by a mere synth pad, with the transitioning percussion serving as a guide for the song's evolving structure. A few repeating guitar licks elude to the song's explosive point, and the build-up proves well worth it as the conclusion features a very exotic synth line in addition to a pulsating bass. Under all this, the same percussive taps can be heard over the initial synth pad; it is simply a fantastic example of how Andersson is able to develop a song into something majestic and beautiful using subtle transitions.
Unless "Now's the Only Time I Know" takes the title due to its highly accessible nature, "Triangle Walks" should have a good chance at becoming Fever Ray's second single (the first being the opening "If I Had a Heart"). Using a synth arpeggio as its steady heartbeat, a twinkle here and there of chirpy keys adds to the irresistibility of "Triangle Walks" in a way that, like "Now's the Only Time I Know", should appeal to listeners who have little to no familiarity with The Knife. Those who enjoyed any of The Knife's prior releases, though, will find Fever Ray's self-titled debut to be more than capable of delivering the same thrills that one of the best albums of 2006 did so effectively. While there is still an expected clamor for a new album from The Knife, Fever Ray is an album that should wholesomely satiate fans on its March 23rd release date (March 18th in Sweden). For those who are too intrigued to wait though, the album is available online to download here.
——————————————————————————————
Fever Ray – Now's the Only Time I Know

[audio:http://mineorecords.com/mp3/fray-now.mp3]
——————————————————————————————
——————————————————————————————
——————————————————————————————