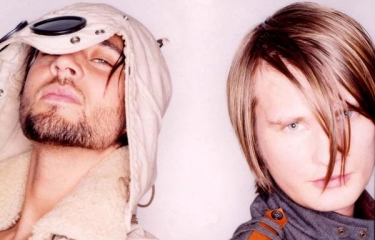 More often than not, categorizing Röyksopp into the subgenre of downtempo electronica can be an accurate choice. "Chill-out music" is a simplistic and linear term that some may scoff at, but there is no denying Röyksopp's importance within the fledging music subgenre that gained prominence in the late '90s and early '00s. In 1996, Air's Moon Safari was one of the first heralded releases to utilize this downtempo ideology without dwelling exclusively on trip-hop or IDM, opening up boundaries for electronic artists that tired of choosing between bass-pumping club mixes, percussive trip-hop, and the form of IDM that was ushered in by Warp Records in the early '90s. They may not have been the first to revolutionize electronic music and its eventual implementation into forms of rock, pop, and other genres, but their 2001 debut, Melody A.M., broke new ground in its cohesive adaptation of electronica's new image. They integrated the lush, synthesized ambience of Boards of Canada within the pop-minded sensibilities of Air, resulting in a style of downtempo electronica that was able to remain vivid and serene while simultaneously emitting a series of pop-centric hooks and sharp production that made their placements in clubs or commercials hardly startling. In escaping from the countless number of electronic subgenres and rash stereotypes, Röyksopp made a name for themselves with an astoundingly unique style in their first attempt at innovation.
Four years after the release of Melody A.M., the Norwegian duo underwent a considerable stylistic transition within their own previously presented form of downbeat electronica. The Understanding showcased a more restrained version of Röyksopp despite their higher emphasis on dance music. The most glaring difference between both albums, though, was the addition of vocal performances. As it turned out, this was the primary result of The Understanding's weaker reviews, as critics often found the duo's focus to be decreased as a result of vocal additions that often seemed forced or detrimental to a song's structure or tone. The Understanding had its highlights, but most fans of Röyksopp yearned for an album that traced back to the instrumental tendencies of Melody A.M. while showing their new adoration for dance-like vocal accompaniments in a more cohesively expansive form. The Understanding lacked the overall ambitiousness of Melody A.M. with arrangements that were more repetitive and predictable despite their melodic nature. To release an album where the sporadic vocal highlights of The Understanding were infused within the experimental keyboard-led instrumentation of Melody A.M. would presumably be the best of both worlds for fans. And while integrating the otherworldly concepts of Melody A.M. is a certain challenge, fans should be delighted with the presentation on Röyksopp's third and newest album, Junior.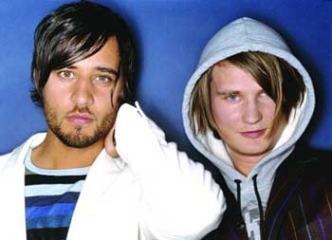 Taking another four years between the releases of consecutive albums, Röyksopp have infused an impressive introspective within the material on Junior. Although much of the material will prove readily accessible to those that have never heard of the duo before, those considerably familiar with Melody A.M. and The Understanding will likely discover a sense of satisfaction that exceeds the initial listens of Röyksopp's first two albums. The reason for this lies in Röyksopp's gathered experience, which has consequently allowed them to fuse the stylistic successes of both albums together. Many longtime fans will hold "Vision One" in very high regard, as it practically epitomizes the duo's growth in the last several years. What begins as a serene trickle of high-pitched keys eventually transitions into a dance-charged series of flexible synths, complemented by the enchanting vocals of Anneli Drecker. At this point, both phases of Röyksopp are present in their execution of vocal-led dance and synthesized experimentation. The vocal harmonies are conventional and accessible, with the plethora of accompanying synths and percussion changing virtuously in unpredictable form. After the vocals subside, shades of Melody A.M. are brought to the forefront with a series of synth solos that last for several minutes to conclude the song masterfully. Although "Vision One" is a remake of Eri Nobuchika's "Sing a Song", the ample amount of original content makes it one of the best representations of the album's style.
Mixing and matching an array of past styles can potentially impact an album's flow and diversity, which is another reason why Junior serves as a tremendous accomplishment. The outstandingly infectious "The Girl and The Robot" is perhaps the album's most radio-ready track, bursting with sci-fi allure and arpeggiated glee. With vocals by Robyn, it is one of the efforts on Junior most reminiscent of the conventionalized vocal dance on The Understanding, but exceeds all previous attempts because of Robyn's pure ardency and Röyksopp's sharp production of strings, synths, and alternating timbre. "Happy Up Here", the album's opener and first single, is similar in its ceaselessly excitable nature, using a Parliament sample over chirping keys and buzzing synths. While a few clever alterations tend to minimize the repetitiveness of the overall effort, it proves to be fun but little more than that. In fact, it stands as one of the most linear tracks on the album, but still is a wise opener considering its accessibility and the overall depth of Junior. But when one compares either of these two tracks with the excellent "You Don't Have a Clue", the listener should gain an immediate perception of Röyksopp's strength as songwriters and producers.
Contrary to the sunny-day escapades of "Happy Up Here" or the effervescent sci-fi musings of "The Girl and the Robot", "You Don't Have a Clue" succeeds with tonal resurgences that are haunting, exotic, and delicately interwoven. Anneli Drecker once again shows why Röyksopp keep bringing her back with a phenomenal vocal performance. Appropriate for a rainy day, the mixture of trickling keys, operatic backing vocals, and the somber strings that conclude them all craft an elegant composition with no rival on the album in terms of sheer melodic presence. When Drecker allows her vocals to become reflective of the backing instrumentation toward the conclusion of "You Don't Have a Clue", the hook is both chilling and profoundly brilliant. Once again, it is a remarkable display of Röyksopp's juxtaposition of synth-pop, dance, and IDM. In addition to Robyn and Drecker's cameos, Lykke Li also proves versatile "Miss It So Much" with her soft-spoken delivery and Röyksopp's wise decision to make the track as similar to the highly melodic, sparkling form of Swedish electro-pop as possible. In comparison, Karin Dreijer Andersson's tracks remain slightly reminiscent of her own projects (The Knife, Fever Ray) with a fast tempo. Unfortunately, neither "Tricky Tricky" nor "This Must Be It" stack up to the album's other tracks due to the former's forced demeanor and the latter's repetitiveness. Regardless, Junior succeeds immensely due to Röyksopp's undeniable growth as songwriters. They have always had sharp production, but the cohesive stylistic direction that Junior has taken results in it being one of the most memorable electronic releases of the year. We can only hope Röyksopp's fourth album, Senior, will have a similar allure when it is released this fall. 8.5/10
——————————————————————————————
Röyksopp – You Don't Have a Clue

[audio:http://mineorecords.com/mp3/rsopp-you.mp3]
——————————————————————————————
Röyksopp – The Girl and the Robot

[audio:http://mineorecords.com/mp3/rsopp-gir.mp3]
——————————————————————————————
——————————————————————————————