Posted
April 24, 2009 by Mike Mineo
in Features
Anna Järvinen Is One Among the Clouds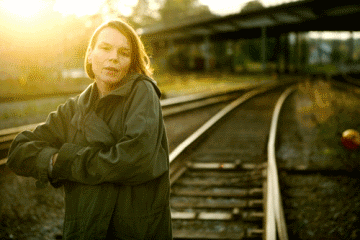 With the ample amount of Swedish artists featured on this site and other music blogs, I would not be surprised if many of you have developed an indifference to the allure of a foreign musical product. Exotic originations often make any topic at least slightly more fascinating, but it has come to a point where I am featuring nearly as many Swedish artists as American or British artists. I aim to expose quality though, so the country of origin is irrelevant when I listen to an artist. However, whatever appeal is derived from the foreign and unknown may be lost for Sweden. It does not require such extraneous allures though, so I doubt that such outlooks will hinder the country's production of quality music. What continues to amaze me is how so much quality material is derived from a country with a population of under ten million people. Although the census would never implement such a statistic, the percentage of successful musicians out of Sweden's overall population likely eclipses all other countries significantly. A fantastic arts program and a rich musical history are a few reasons for Sweden's astounding musical success, but it is the shared interest in music among Sweden's population that is truly the cause for such consistent imported quality. A love for music practically seems unavoidable since running into a performer, producer, or songwriter in Sweden is going to happen eventually, probably more times than one.
The high number of musicians per every hundred miles or so in Sweden has affected two things most prominently: the public perception of music-related occupations and the accessibility of the entire scene in general. The latter is evident in the talented Anna Järvinen, a Swedish songwriter and chanteuse who is finding success through the seamlessness of collaborating with other artists and producers in Sweden. Well, her undeniable talent also plays a large role, but she certainly is indebted to the ample number of musicians in Sweden that are happy to lend a hand to someone with talent and artistic vision. For her debut album, Jag Fick Feeling, she attracted a prominent Swedish name with her talent and ardent pop-based delivery. Mattias Glavå has proven himself to be a great judge of talent before, as he produced Håkan Hellström's debut album, Känn Ingen Sorg för Mig Göteborg, in 2000. As many fans of Swedish pop know, Hellström is now a household name and his enthusiastically eccentric vein of pop music has attracted success both in Sweden and overseas. Like Hellström, Järvinen honed her experience as the lead songwriter in a rock group (Granada) before undertaking a solo career. Hellström's Broder Daniel achieved significantly more recognition than Järvinen's Granada, but they both paid off similarly in providing the artist with the background, experience, and commitment necessary to construct a solo career. Also like her native contemporary, Järvinen's true talent has begun to shine its brightest with the commencement of her solo career.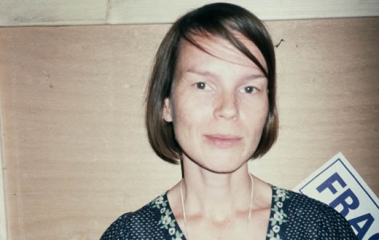 Although it did not make a big splash in the US or UK outside of the blogosphere, Jag Fick Feeling provided Järvinen with what she needed to become a recognizable name in Sweden. A Swedish Grammy nomination and winning the Stockholm City's music prize certainly helped as well, setting Jag Fick Feeling up for ample exposure and consequential anticipation for Järvinen's next release. There were never any questions about her ability, but some wondered how she would respond to a different producer after Glavå left the project. Well, I suppose it did not hurt to get one of the most talented artists in Sweden to produce her second album then, did it? Gustav Ejstes, the man behind Dungen, became interested in the project after hearing Järvinen's debut. "Nobody has, like Gustav, silently and immediately understood my music," she told a Swedish magazine. "I wanted to try and leave the songs with him so he could put his mark on and in them." Ejstes is one of several Swedish artists that are very recognizable in the US and beyond, so his reputation will likely bring Järvinen some international attention upon the release of her second album, Man Var Bland Molnen ("One Was Among the Clouds"). Even more importantly, Ejstes' eclectic production proves aptly fitting for Järvinen's broadly classifiable interpretation of pop music.
Behind Järvinen's angelic voice and soft-spoken demeanor lies a tactful talent for songwriting and stylistic ambition that surpasses many of her Swedish contemporaries, which is a bold statement considering the amount of talent that the Nordic country produces on a regular basis. Her mixture of orchestral chamber-pop, piano-laden ballads, and occasional guitar-based rockers should sound familiar to fans of Swedish pop, but it is the consistency of songs within this schematic that sets up Järvinen for success. The opening "Låt Det Dö" uses the traditional Swedish-pop assortment of twinkling keys, sporadic string arrangements, and backing vocal harmonies to establish a great introduction to her approach. The novelty here is enduring, as Järvinen's voice has the same delicate approach as Lykke Li and it stands out well over the melodically concise guitar licks and abundance of hooks. Although faster-paced, "Här Är Du Ett Hån" is similar in its approach with its dependence on keys, occasional guitar licks, and backing vocal harmonies. Ejstes' presence is certainly evident in the uses of guitar on "Låt Det Dö" and "Här Är Du Ett Hån", as they fit unconventionally within a flurry of keys and strings and somehow end up sounding absolutely brilliant.
"Är Det Det Här Det Hela Handlar Om?" shows Järvinen's edgier side with fuzzier guitars and a more intricate rhythm section, and it succeeds despite taking too long to execute some sort of melodic or instrumental variation, which is only present after three minutes or so. Once it arrives though, the hooks are led solely by a rhythm section that should wow listeners in its excellence and precision. "Boulevarden" is an excellent ballad that builds upon a light piano progression to eventually result in accompaniments by strings, bass, and percussion. The frail beauty of the track is apparent from the get-go as Järvinen quivers as a low string accompaniment subtly enters the picture. Each verse is supplemented by something new, whether it is a clever detraction or a beneficial addition. When the bass line emerges over Järvinen's vocals and a light acoustic guitar clears the way for budding percussion, "Boulevarden" establishes itself as one of the finest efforts on an album that achieves more than just accustomed Swedish-pop excellence. Man Var Bland Molnen is an effort that transcends many limitations of pop music due to Järvinen astute grasp of orchestral accompaniment, heartfelt balladry, and even some rock 'n' roll.
——————————————————————————————
[audio:http://mineorecords.com/mp3/ajarv-lat.mp3]
——————————————————————————————
[audio:http://mineorecords.com/mp3/ajarv-bou.mp3]
——————————————————————————————
Anna Järvinen – Här Är Du Ett Hån

[audio:http://mineorecords.com/mp3/ajarv-har.mp3]
——————————————————————————————