Update: My review of jj's new album, jj n° 3, can be found here.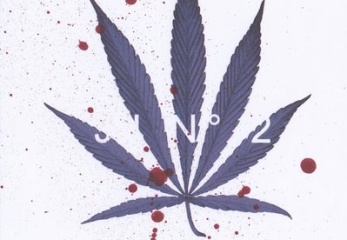 Another day, another elusive electronic artist from Sweden. It seems like I have come to expect the small country to dominate the realm of innovative electronic-pop, mainly due to its roster of impressive acts that show no hesitation to incorporate sampling and stylistic multifariousness into gorgeously intricate, yet accessible electronic music. Some Swedish artists, like Sally Shapiro and Pacific!, chose a throwback approach that capitalized upon the italo-disco explosion in Europe during the '80s. Others, like The Tough Alliance and The Knife, churned out a more modernistic style of electronic-pop that found its sentiments more rooted in updated techniques like sampling, genre manipulation, and the glorification of youth. I classify these groups rather broadly due to their separable enigmas; their success is independent of one another due to styles that are undoubtedly their own (even if they are occasionally indebted to styles of the past). One of the most buzzed-about Swedish groups last year was Air France, a group that took sampling and electronic-pop to extraordinary heights with an EP that retained its summer-y vibe similarly to that of another landmark electronic album from this decade, Avalanches' Since I Left You. Its ability to incorporate sampling, irresistible pop hooks, and unconventional production techniques was echoed in Air France's No Way Down EP, serving as an indicator of just how great Sweden has treated the emerging genre of sample-based electronic-pop since its emergence.
Despite consistent successes that range from Sally Shapiro to Air France, there is often a divide between throwback electro-pop artists and those that opt for modernisitically stimulating techniques like sampling in their sound. Both types of artists have shown tremendous staying power in Sweden and abroad, but there are not many artists that are able to simultaneously capture heartfelt nostalgia and contemporary sparkle in Sweden and elsewhere. To successfully infuse these two styles together would undoubtedly result in something big, as the buzz surrounding artists like Air France and Shapiro was big enough alone to warrant their reputable statuses. Perhaps it is a coincidence that most of these Swedish electronic artists play the shy card, leaving little personal information for fans to swallow and enjoy. A simple discography is often the only thing that coats their official site, as is the case with JJ. I admit that I have little information regarding this Swedish whiz, but what I can offer are a few tracks that show JJ as one of the supreme forces in current Swedish electronic-pop. With that in mind, it is no surprise that JJ sits aside similarly entitled artists like The Tough Alliance and Air France on one of Sweden's best and most consistent labels, Sincerely Yours.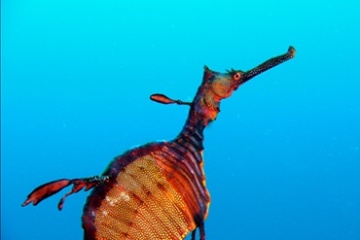 One aspect that artists on Sincerely Yours seem to share is a vibe that is distinctively reminiscent of summer. The Tough Alliance's infusion of reggae into electronica on tracks like "Looking for Gold" or Air France's sampling of ocean waves and childish laughter over spright synths certainly attributes to this, but both artists' sense of capriciousness within an accessible and determinably innovative style is more responsible for this enjoyable vibe. JJ unsurprisingly captures similar sentiments, leaving little room for balladry or rockers with a presentation that sits in between the throwback pop of Sally Shapiro and the contemporary electronica of artists like Air France or The Tough Alliance. JJ's new album, JJ N° 2, also explores territory that shows an appreciation for world music, evident in the African percussion in the aptly titled "From Africa to Málaga"or the twinkling allure of Afro-pop inspired vocal minimalism over the fluttering acoustics and keys in "My Love". The expansion of horizons is one reason to enjoy JJ N° 2, but its primary allure is in the cumulative stylistic brilliance presented on the album. The vocals are almost always present, more reminiscent of throwback electronic-pop than sample-based pop experimentation. Here, though, it works wonderfully with female vocals that are lush enough to echo the Cocteau Twins but ardent enough to resonate within fans of Sally Shapiro or even ABBA.
When one combines the lush but ardent vocal performances of JJ with each and every song's grace and beauty, it results in an album that will undoubtedly receive praise as one of the most accomplished electronic releases of the year. I am hard-pressed to call an album flawless, but the album's faultless style and short length leave little room for mistakes. The 27-minute run time makes it seem too short, even though the nine tracks pack enough punch to keep listeners captivated for quite awhile. The opening "Things Will Never Be the Same Again" shows this off quite well, sporting strings and African-inspired percussion over twinkling keys to establish a glittering glimpse into a tropical paradise where only the inspired roam. For the less serious, "Ecstasy" is a cover of Lil' Wayne's "Lollipop" that finds JJ turning an excitable track into an ethereal and subdued experience; this is the type of cover that does not detract from the album one bit though, exposing JJ's style as one that does not require specific cliches within the genre of ethereal electronic-pop in order to be successful. The reflective "Intermezzo" is also a deserving standout, truly serving to its name in being an instrumental that gracefully represents JJ's style and presence as one that cannot easily be forgotten.
——————————————————————————————
JJ – Things Will Never Be the Same Again

[audio:http://mineorecords.com/mp3/jj-thi.mp3]
——————————————————————————————
——————————————————————————————
——————————————————————————————