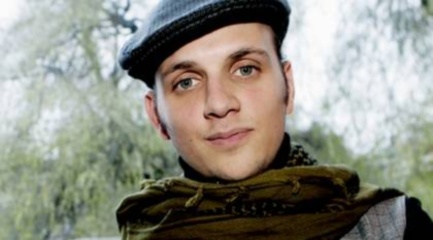 It is nice to see a talented artist receive recognition, even if it is in one of the dullest forms of advertising. Car commercials are possibly the most repetitive line of advertisements on television, with it being difficult to differentiate between brands due to their similar presentations: a car is driving along a road with some "hip" background music, usually followed by text or a booming voice attempting to sell its allure. The purpose seems driven toward audible and visual compatibility more than anything, so its generic tendencies are usually dominated by eye candy. As a result though, music plays an important role as it does with any form of visual-based advertising, having the potential to attract viewers that are not drawn to the repetitive visuals that encompass most car commercials. This is the single reason why the new Volvo XC60 commercial caught my eye, or more appropriately my ears. Over some simple footage, I heard a song that sounded familiar yet fresh and exciting. The vocals were so distinctive with their nasally elegance, lamenting over twinkles of synths and bursts of orchestral brilliance that sounded too irresistible for me to pass up. Its familiarity caused me to look up the song in the commercial, only to found out that it was someone who I had featured over two years ago. Not only had Volvo made me remember the name of a product I would have otherwise disregarded, but it also allowed me to stumble upon a new album from an artist I had featured, loved, and foolishly neglected following up on two years later.
As I wrote two years ago, Salem Al Fakir's debut full-length, This Is Who I Am, was one of the most enjoyable albums of 2007. It was a debut that sounded like it was crafted with decade's worth of experience, staying true to the clever vein of Swedish pop that the native Al Fakir appeared to flawlessly grasp. Even in that accessible realm though, the album showcased a wonderful display of worldly influences as Al Fakir successfully integrated soul, blues, and psychedelic-pop into a sound that could be most aptly described as orchestral chamber-pop with dabs of nostalgic throwbacks. Retro-y synths and showtune-like orchestral accompaniments often set the stage for large presentations that Al Fakir's soaring voice and confident presence fit perfectly in. With most Swedish pop, the hooks were unavoidable and the style was appropriate. It is a difficult debut to follow up on, as there is such little to improve. But, unsurprisingly in regard to a musician of Al Fakir's talented nature, he has accomplished something extraordinary by becoming more stylistically ambitious without sacrificing the accessibility of his earlier material. Al Fakir has cut off his last name from the release, but Salem's new album, Astronaut, is unmistakably from the same talented artist that put out one of 2007's best.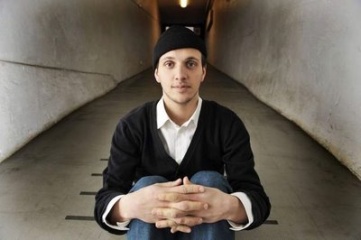 As Salem explores territory uncharted to him and most surveyors of pop, Astronaut is a fitting choice for a second album that finds Al Fakir resorting to a fuller sound that showcases his pop intellect more precisely and without hesitation. Also in accordance with the album's title, Astronaut features many songs that are futuristic in their composure, whether they pertain to the evolving genre of dance or orchestral-pop. Since Salem already showed he could successfully interpret the '70s and '80s on his debut, it only makes sense for him to gravitate toward the future. Perhaps this is why Volvo was so enthused with his music. The song featured in their commercial, "It's Only You, Part II", blends minimalism with full-bodied orchestral experimentation, the former being present in the constantly rhythmic use of keys and the latter arriving in the song's explosive chorus. Here, Salem beautifully erupts "I need to figure out how this can be so hard for me when it shouldn't be," over a boisterous chorus of strings. "To get you off my mind, it's only you I think about." The track seems to sparkle in grace as it plays, constantly evolving from its minimalistic basis to an intricately woven gem.
The narrative allure of "Astronaut" and "Black Sun Black Moon" retell similar stories of orchestral heartbreak, but apart from that Astronaut is a pretty excitable release that is dominanted by pulses of synths, heavy percussion, and even glam-rockers. "Twelve Fingers" mixes arena-rock with synth-pop, sporting an excellent bridge where an exotic synth line cohesively ushers in the subsequent guitars. "One of the Others" and "Bluest Eyes" both succeed in the realm of blue-eyed soul tremendously, with the latter's country-ish twang being one instance of Salem's tendencies to unconventionally mix and match different genres. Unlike most of the other tracks on the album, "Cold Shower" has no counterpart in its piano-pop. The dominance of keys and Salem's flamboyant demeanor awakens comparisons to Elton John, and Salem's undeniable ability causes "Cold Shower" to sound like a lost hit from the '70s. Just try and listen to the reggae-inspired chorus without grinning in delight. Another interestingly rewarding track is the phenomenal "Purple Lady", a sprawling beauty of an effort that is also the most downtrodden on the album. The sheer darkness and oddness of the track seems to bring out a Stravinsky influence, either that or film music if Disney ever made a horror movie. One has to commend Salem for including a track this dark on an album full of excitable oddities in pop; this is a track that epitomizes Al Fakir's ambitious strides.
Apart from the brooding orchestral ballads, blue-eyed soul, and synth-pop minimalism, Astronaut is even an album that contains some stylistic mockery. Its second single, "Roxy", seems to take pride in its cheesiness. "I feel a burning sensation in the region below," is how Salem begins the song, establishing its purpose in being more humorous than musically impressive. If you can remember how The Darkness spoofed '80s hard-rock then this should sound familiar, complete with the falsettos and predictable choruses. I am not sure why the weakest track musically on the album is being chosen as the second single, especially since showcases style that is distant from everything else on this fantastic release. The dramatic charges of synth in "Twelve Fingers" or the infectious indie-pop of "Mirror" would be more appropriate, as would the graceful "It's Only You (Part II)" or the irresistible "Cold Shower". Regardless, the only track lacking in complete and utter infectiousness on Astronaut is one that is intended purely as a mockery, providing indication of this album's greatness. Al Fakir has followed up one of the best debuts of 2007 with an album that is undoubtedly one of 2009's best. This is a must-buy for any fan of pop music; there is something on here for everyone. 8.5/10
——————————————————————————————
Salem – It's Only You (Part II)

[audio:http://mineorecords.com/mp3/salem-its.mp3]
——————————————————————————————
——————————————————————————————
——————————————————————————————
——————————————————————————————
I don't even know how to use it yet, but Obscure Sound is on Twitter here. Same thing as a RSS feed, I guess.